Suicide Squad 2 gets 2 new writers
Bang Showbiz
11 June 2018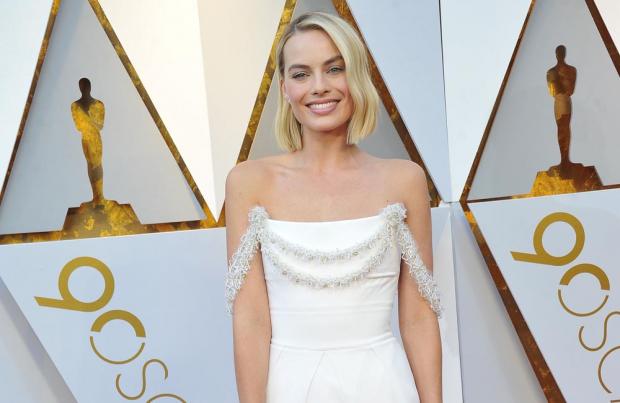 'Suicide Squad 2' looks like it's happening as two new writers have been added to the movie
'Suicide Squad 2' has reportedly secured two new writers.
The sci-fi film - starring Margot Robbie, Jared Leto, Will Smith and Cara Delevingne - may have been hit with critical reaction when it hit theatre screens in 2016, but that hasn't stopped Warner Bros. and DC pushing ahead with the sequel.
And it looks like the second instalment is all systems go as, according to 'The Hollywood Reporter', David Bar Katz and Todd Stashwick will be co-writing the script alongside director Gavin O'Connor, who has been working on the movie for a while.
It's not yet known where the trio will be taking the sequel but it looks highly likely that it will reunite Robbie's Harley Quinn and Smith's Deadshot for another mission with the crew of criminals who are blackmailed into helping the government sort threats.
Meanwhile, it was recently announced that Warner Bros. were working on a series of movies based around the iconic arch nemesis' of heroes such as Batman and Superman, including two films starring The Joker, Deathstroke and Harley Quinn.
In a biography written for Walter Hamada - who is the President of DC-Based Film Production at Warner Bros. - the company's website reads: "Walter Hamada is President, DC-Based Film Production, Warner Bros. Pictures. In this role, he oversees WBP's slate of films based on Super Heroes and Super-Villains from DC, as well as titles based on other characters and stories also licensed from DC, including its Vertigo and MAD Magazine imprints. Hamada draws upon resources from across both WBP and New Line Cinema and works closely with Geoff Johns, President and Chief Creative Officer, DC Entertainment."
It has been confirmed that The Joker and Harley Quinn will be getting their own movie, which is said to be focusing on their "messed up" love story.
Robbie said previously: "I'm personally a sucker for a love story. In any iteration. I think people enjoy seeing two characters who, in Harley and Joker's case, would die for one another. It's kind of romantic in a messed up way."