Margot Robbie to star in Barbie movie
Bang Showbiz
6 October 2018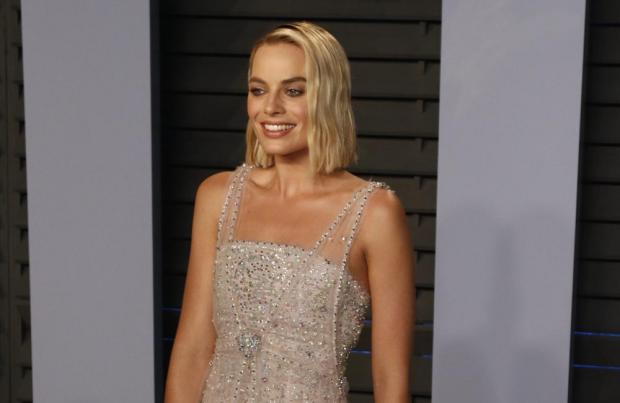 Margot Robbie is set to star in the live-action Barbie movie after both Amy Schumer and Anne Hathaway left the project
Margot Robbie is set to star in the live-action Barbie movie.
The 'I Tonya' actress is set to take over the role – which was previously linked to both Amy Schumer and Anne Hathaway – if the project moves from Sony to Warner Bros, according to The Hollywood Reporter.
Margot would also produce the movie through her LuckyChap production company.
'Wonder Woman' director Patty Jenkins has been touted as a possible director, although no formal talks have taken place yet.
The movie's main character is expelled from Barbie Land for failing to live up to the perfection expected of its residents and Schumer was first linked to the role in 2016 but later pulled out due to "scheduling conflicts".
The actress admitted she was totally "bummed" to drop out of the 'Barbie' film, even though she had been targeted by trolls in the wake of her casting. In a statement, she previously explained: "Sadly, I'm no longer able to commit to 'Barbie' due to scheduling conflicts. The film has so much promise, and Sony and Mattel have been great partners. I'm bummed, but look forward to seeing 'Barbie' on the big screen."
Hathaway then signed up for the movie, which was pushed back to a 2020 release, with Alethea Jones linked to directing, and several scribes, Lindsey Beer, Jenny Bicks, Kim Caramele, Diablo Cody, Bert V. Royal and Hilary Winston, sharing writing credits.
However, there is set to be a complete overhaul of personnel when it moves from Sony to Warner Bros.