Timothee Chalamet signs up for French Dispatch
Bang Showbiz
7 December 2018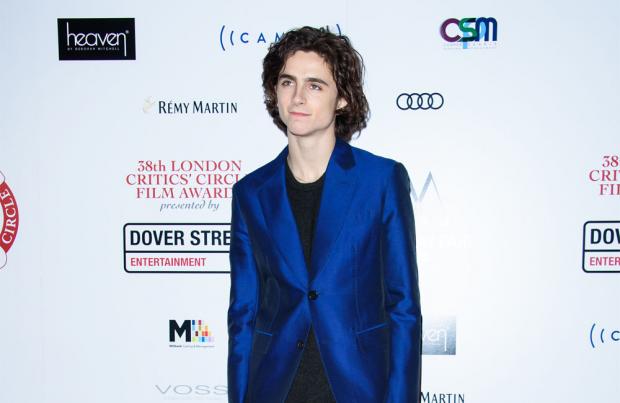 Timothée Chalamet is to star in Wes Anderson's next movie 'The French Dispatch' alongside the likes of Tilda Swinton and BIll Murray
Timothée Chalamet is to star in 'The French Dispatch'.
The 'Call Me By Your Name' actor has signed up for one of the lead roles in Wes Anderson's next live action feature, along with Benicio del Toro, Jeffrey Wright and the director's frequent collaborators Bill Murray, TIlda Swinton and Frances McDormand.
West is writing the film as well as directing, whild Scott Rudin is on board to produce.
The movie is set in the 1950s and follows a group of journalists at an American newspaper bureau in Paris, though filming is currently taking place in Angouleme in South West France.
It's unclear if a distribution deal is officially closed but according to the Hollywood Reporter, the movie is expected to be distributed by Fox Searchlight, who have released several of the director's past films, including his most recent work, 'Isle of Dogs'.
Timothée can next be seen in 'Beautiful Boy' – in which he plays journalist and drug addict Nic Sheff opposite Steve Carell as his father – and the 22-year-old star recently hailed the movie as "extremely important" and wants as many young people as possible to see it.
He said: "I feel the pressure of wanting to get 'Beautiful Boy' out there. It's extremely important, not only for people all across America, but also for people my age.
"We're going through this, and inherent to that is the difficulty of discussing something that is really upsetting and devastating to a lot of families.
"But I think that's the importance of art and movies."
Timothée turned to YouTube for footage of drug addiction and also met with other addicts as part of his research for the role, but quickly released he needed to ignore "stereotypes" to be convincing.
He said: "Oh wait, addiction doesn't have a face. This isn't a bridge I have to cross to understand playing this. This is a human illness. Don't play the stereotype of a drug addict. Play a human who's addicted to drugs."