Paul Walker's Brian O'Conner is still alive in Fast X
Bang Showbiz
14 February 2023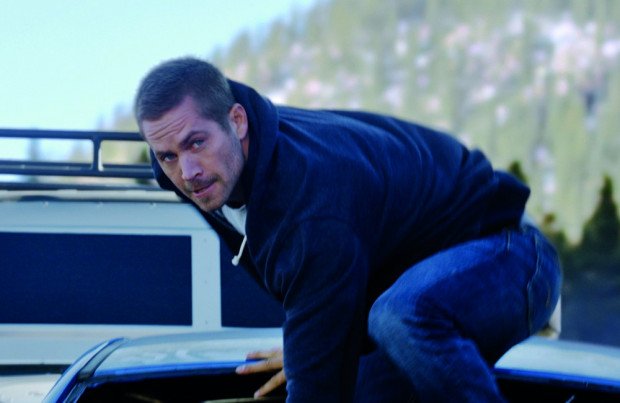 Late actor Paul Walker's character Brian O'Conner is still "very much alive" in 'Fast X'
Paul Walker's character is still "very much alive" in 'Fast X'.
The late actor – who died in a car crash aged 40 in 2013 – starred as Brian O'Conner in six movies in the adrenaline fuelled blockbuster franchise with his final appearance coming posthumously in 2013's 'Fast and Furious 6'.
Brian has since featured in the saga and enjoyed retirement while CGI and his two brothers serving as body doubles mean his presence has still been felt.
Speaking to TotalFilm about his approach in the upcoming sequel, director Louis Leterrier said: "Well, Brian is very much alive in the world of Fast and Furious, and they've teased him a lot in the previous movies.
"In 9, we see the car coming. It's something that is planned. This movie jumps back and forth between the past and the present."
He explained that the decision was made for the character to be seen "in the past", and he noted Walker's family remains a huge part of the franchise.
He added: "You will see Brian in the past, you won't see Brian in the present. It's something that everybody has to be on board with.
"The Walker family is still very much a part of this franchise, you'll see how in this movie. It just has to be the right moment, the right tone."
Last year, on November 30 – the anniversary of Walker's death – his former co-star Vin Diesel shared a poignant tribute to his late friend by sharing a throwback picture of them together on Instagram.
The actor captioned the post: "Nine years … love you and miss you."
Paul was at the height of his fame when he was involved in a fatal car accident in Santa Clarita, California when the Porsche he was riding in along with his pal Roger Rodas collided with a concrete post and burst into flames. Both men died in the tragic crash.
After Paul's death, Vin released a statement sharing his grief. It read: "Pablo [Paul], I wish you could see the world right now … and the profound impact, your full life has had on it, on Us … on me."
He went on to reference his pal's Fast and Furious character Brian O'Conner, adding: "I will always love you Brian, as the brother you were … on and off screen."