The Marvels has been delayed by four months
Bang Showbiz
20 February 2023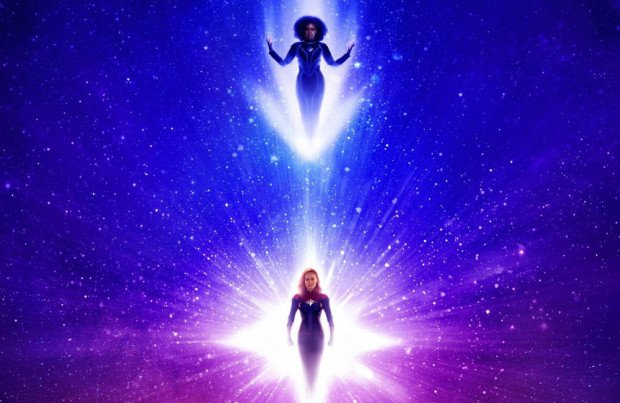 Marvel Studios has announced a new release date for the upcoming flick
'The Marvels' has been delayed by four months.
The upcoming sequel to 2019's 'Captain Marvel' was slated for release on July 28 but has been pushed back until November 10.
Marvel has also shared a new poster for the Nia DaCosta-helmed flick featuring Brie Larson (Captain Marvel), Iman Vellani (Ms. Marvel) and Teyonah Parris (Monica Rambeau).
The film also follows 2021's 'WandaVision' and 2022's 'Ms. Marvel'.
The synopsis is as follows: "Following the events of Ms. Marvel, Carol Danvers/Captain Marvel (Brie Larson), Ms. Marvel/Kamala Khan (Iman Vellani), and Spectrum/Monica Rambeau (Teyonah Parris) begin swapping places with each other every time they use their powers and must team-up to figure out why."
Hollywood legend Samuel L. Jackson returns as Nick Fury alongside Zawe Ashton as the villain.
Meanwhile, Brie previously admitted she doesn't know if "anyone wants" her to keep playing Captain Marvel.
The 33-year-old actress has faced a huge backlash ever since she was cast in the title role of the 2019 movie and while she reprises the character, who is also known as Carol Danvers, in 'The Marvels', she admitted she's not sure whether she'll be back for another project.
Appearing at the D23 Expo to present a first look at the film, Brie was asked how long she will play Captain Marvel.
She replied to Variety: "I don't know. Does anyone want me to do it again?"
But the actress enjoyed working with co-stars Iman and Teyonah.
She told the audience: "It was really nice to have a team. I had a team!"
The Oscar-winning actress has faced criticism from Marvel fans for varying reasons including not smiling in the trailer for 'Captain Marvel' and comments deemed sexist towards men after she previously called out the Marvel Cinematic Universe's lack of diversity and noting her press days "appeared to be overwhelmingly white male."