Keanu Reeves trained for three months for John Wick: Chapter 4
Bang Showbiz
23 February 2023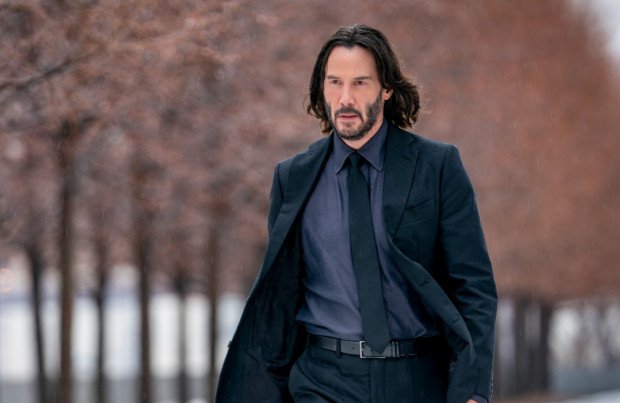 Keanu Reeves spent three months training for the demanding action scenes in 'John Wick: Chapter 4'
Keanu Reeves spent three months training for the action scenes in 'John Wick: Chapter 4'.
The 58-year-old actor is reprising his role as the titular assassin in the upcoming film and revealed that movie bosses have upped the ante with the stunts on the new project.
In a new featurette for the film, which is set to be released next month, Keanu said: "It's been about 12 weeks of training. It's new levels of action.
"You know, nun-chucks, which was challenging... 'John Wick' action asks just a little bit more. And you see the effort and commitment from the team."
Keanu is known for performing his own stunts and says that the new movie is the "hardest physical" role in his career on the big screen.
'The Matrix' actor said: "'John Wick: Chapter 4' has the most action of any of the ('John Wick') films, which is saying a lot. And it's more by a good margin.
"It's a big show... 'John Wick: Chapter 4' was the hardest physical role I've ever had in my career so far. They really trained me up to be able to have what we call the toolbox."
Keanu previously revealed that there is more driving involved in the latest 'John Wick' film and recalled a challenging car stunt at the historic Arc de Triomphe in Paris.
He said: "We took the car-driving to the next level, which I really enjoy.
"There's 180s, forward-into-reverse 180s, reverse-into-forward 270s, drifting... So it was really fun to get a chance to learn those skills, and to play."