PAW Patrol The Mighty Movie set for early release
Bang Showbiz
28 February 2023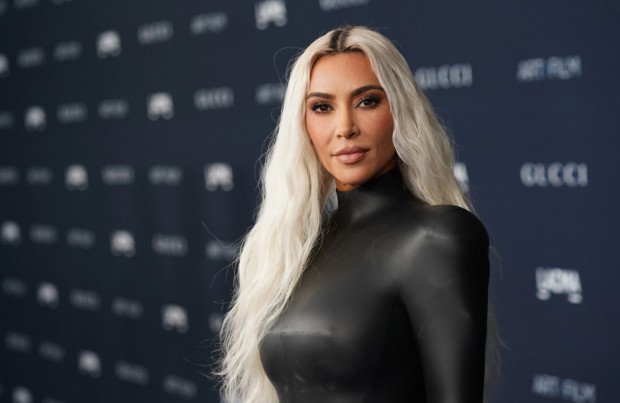 'PAW Patrol: The Mighty Movie' is to be released earlier than initially planned, with the film now due to drop on September 29th rather than October 13th
'PAW Patrol: The Mighty Movie' is to be released earlier than initially planned.
The sequel to 2021's 'PAW Patrol: The Movie' is set to drop on September 29th, after Spin Master Entertainment, Nickelodeon Movies and Paramount Pictures changed the date from October 13th.
According to Deadline, it's not yet known which film the motion picture's sole competitor on its open weekend at the box office will be.
It is expected to be a movie by Universal, but the studio hasn't confirmed which.
News of PAW Patrol: The Mighty Movie's earlier release date comes just a month after it was revealed North and Saint West had joined the cast of the film alongside their mum, Kim Kardashian.
The 42-year-old reality TV star will reprise her role as sassy poodle Delores, and her nine-year-old daughter North – who she has with rapper Kanye West – will play one of three new pups joining the ranks.
Kim's son Saint, seven, has also landed a cameo in the motion picture.
Tennis legend Serena Williams and 'Frozen' star Kristen Bell have also joined the cast of the film, alongside Christian Convery, McKenna Grace, Lil Rel Howery, James Marsden and Finn Lee-Epp, who will voice Ryder.
'Minari' actor Alan Kim and TikTok star Brice Gonzalez will voice the other two new pups joining the PAW Patrol.
Ron Pardo will reprise his role as Mayor Humdinger, while Marsai Martin will voice Liberty again, and Callum Shoniker will be back as Rocky. They will join the previously-announced Taraji P. Henson in the movie.
Jennifer Dodge, Spin Master's President of Entertainment and producer of the film, said: "This year marks the 10th anniversary of the 'PAW Patrol' franchise, and what better way to celebrate than the release of our second feature film.
"As we continue to expand the 'PAW Patrol' universe for fans, we'll follow the pups on mightier missions and explore their backstories, this time with a heart-warming tale centred around our heroine Skye.
"With this cast of dynamic voice talent, we're bringing a whole new level of excitement to the big screen."
The movies are based on the children's television series, 'PAW Patrol', which launched in 2013 and focuses on a young lad named Ryder who leads a crew of search and rescue dogs.
Earlier this month, brand-new episodes of 'PAW Patrol', including a 10th anniversary special, 'All PAWs on Deck' – in which all the pups from every special came back together to save the day – streamed on Nick Jr. and Paramount+.
What's more, 'PAW Patrol: Aqua Pups' episodes are coming this April to Nick Jr. and Paramount+.