'That's what we call diversity': Michelle Yeoh on her casting as Madame Morrible in Wicked
Bang Showbiz
2 March 2023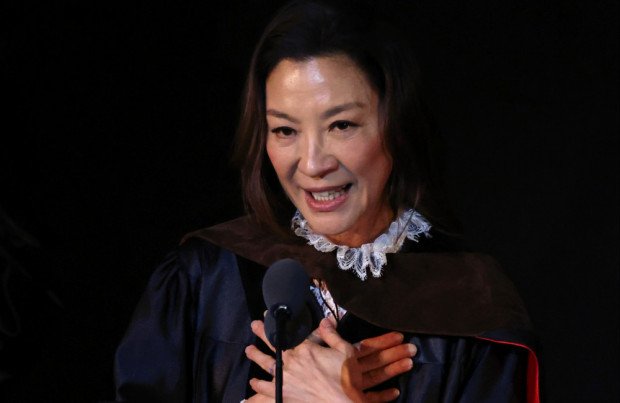 Michelle Yeoh admits she is surprised to be offered major roles later in her career
Michelle Yeoh says her casting as Madame Morrible in 'Wicked' is "what we call diversity".
The 60-year-old Malaysian actress admits it was a "shock" to be chosen for the role in the two-part movie adaptation of the hit musical, because it would have been given to a "Caucasian lady" in the past.
In a cover interview for the March issue of PEOPLE magazine, she said: "In the past, this role would've been for a Caucasian lady.
"This is what we call diversity, inclusivity. This is how you make it work. It is a natural process—progress, evolution that we can have as storytellers."
Michelle – who has reunited with 'Crazy Rich Asians' director Jon M. Chu on the films – admits she never expected to be landing major roles at this time in her life and she is "very proud" to be helping the movie industry stamp out "stereotypes".
She said: "A lot of actresses find, as the numbers get bigger, the roles start to dwindle.
"Over the last few years, I'm very proud that we have been breaking away from stereotypes – it's not just lip service. It is happening. And it's happening to me."
The 'Everything Everywhere All At Once' star added: "You go from shock to bewilderment.
"'Wow, is it me? How can it be me?' Because I've worked with so many amazing actresses who should have had this privilege, and so I am very grateful to be given the opportunity to sit at the table and to be seen."
'Wicked: Part One' is set to be released in December 2024, with the second following in 2025.