Cynthia Erivo outlines Wicked movie differences
Bang Showbiz
6 March 2023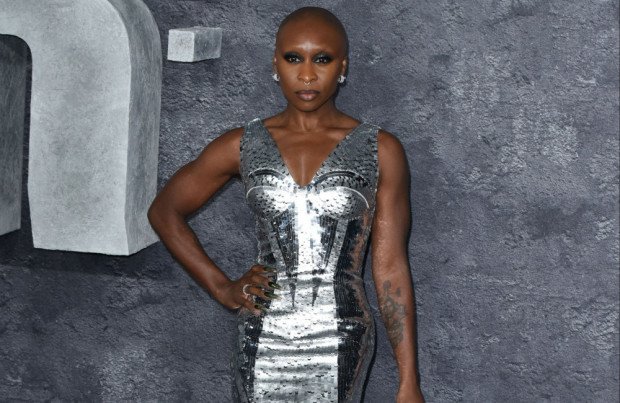 Cynthia Erivo has promised that the 'Wicked' movies will differ from the musical but allowing the audience to forge a deep connection with the characters
Cynthia Erivo has promised that the 'Wicked' movies will differ from the stage show.
The 36-year-old actress will star as Elphaba, the Wicked Witch of the West, in the two-part film adaptation of the popular stage musical and explained how it will offer audiences the chance to make a deeper connection with the characters.
Cynthia – who will star alongside Ariana Grande's Glinda the Good Witch in 'Wicked: Part One' – told Collider: "I don't know that you can compare them. It's like apples to oranges. The show is its own thing. The show is its own legend. I think this film is both an homage to the show and the book.
"We also get to create something really new and slightly different to what you'd be used to seeing. We're lucky, in that we have the space to really fill the world and to really fill these characters."
The 'Luther: The Fallen Sun' actress added: "You'll be able to get into the psyche of these women. You'll get to know them more. You will live with them a lot more, and you'll live with them a lot longer. I think it's really special that we get to reintroduce these two women to you, in a slightly different way."
Cynthia pointed out that the movie offers an insight into the relationship between Elphaba and Glinda.
She said: "You get to see their hearts a little bit more. And you realise that these two women are actually really alike. Yes, they're very different. But actually, at their very core, they're two very similar beings who have almost the same wants, but have very different ways of getting to them."
Erivo also indicated that Jon M. Chu's adaptation will feature new musical numbers alongside classics such as 'Defying Gravity'.
She said: "I cannot tell you that. I cannot possibly tell you that. But I think you'll be pleasantly pleased."