Jenna Ortega lined up for Beetlejuice sequel
Bang Showbiz
10 March 2023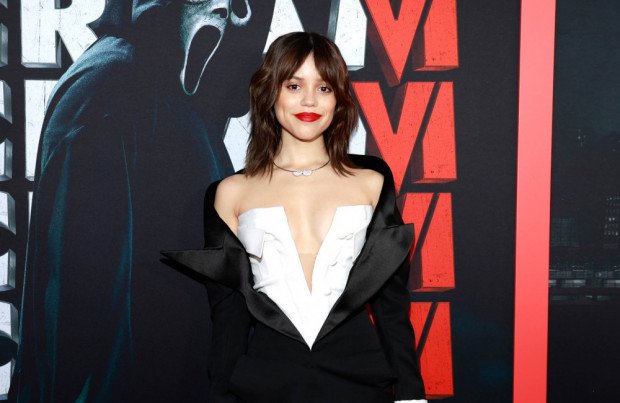 Jenna Ortega is rumoured to have be in the running to star in the upcoming Beetlejuice sequel
Jenna Ortega is rumoured to be in the running to star in the upcoming 'Beetlejuice' sequel.
The actress currently appears in Tim Burton's Netflix series 'Wednesday' – which is based around Addams Family character Wednesday Addams – and now The Hollywood Reporter has suggested she could be taking on another project with links to the director.
Burton helmed the 1988 film – about a couple of ghosts who enlist a spirit named 'Beetlejuice' to help them rid their home of its new inhabitants – and the new report suggests he will be back to take charge of the sequel which is now expected to begin filming in London in early May or June.
Rumours of 'Beetlejuice 2' have been swirling for years but they intensified in 2022 with reports original stars Michael Keaton and Winona Ryder could be returning and now it's been suggested that Ortega could be lined up to play the daughter of Winona's character.
Burton recently sidestepped rumours suggesting he might be in line to direct the next 'Beetlejuice' movie. When asked whether he would be involved in a sequel, he told Deadline.com: "Nothing is out of the question". He added: "I only know if I'm making a film when I'm actually on the set shooting. I try to go back to the root of everything. It springs from a seed and then it grows, rather than out of these statements. I am working on ideas and things but it's all very early days. We'll set how it goes. How's that for a non answer?"