Keanu Reeves reveals most difficult John Wick scene ever
Bang Showbiz
12 March 2023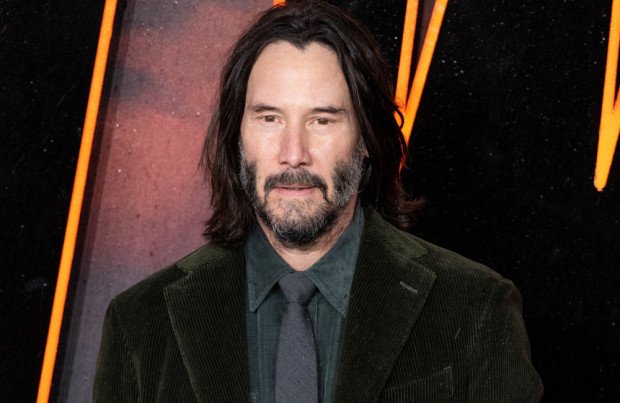 Keanu Reeves discusses the hardest scenes he has ever shot for the 'John Wick' series
Keanu Reeves says that the Arc de Triomphe car sequence was the most difficult scene to shoot in all of the 'John Wick' movies.
The 58-year-old actor has starred in the title role of the action thriller film series since its first outing in 2014 and now that the fourth instalment is out, he has revealed that he had a tricky time shooting various sequences in each movie so far.
He told Collider: "Let's see, the first one that comes to mind was the horse sequence in Chapter 3. I would say, just as the first time, the assault sequence in Chapter 1. I would say the dance party fight in Chapter 2. And I would say probably it's a tie between the Arc de Triomphe car sequence and the stair sequence in Sacré-Cœur."
In the latest edition of the blockbuster franchise, Keanu is seen in the the Berlin nightclub at a party and went on to explain how he managed to shoot such a scene whilst several extras were dancing around him.
He added: "Well, you're dealing with space and also you're dealing on the strength of the people who are in the background in the sense of committing to it. Like, they had to keep dancing or be in the moment and kind of just ignore that fight scene that's going on around you and in front of you. So that kind of cooperation, keeping the moment alive, and feeling authentic. So it's really just practice, run-throughs, people getting used to the action around them."
'John Wick: Chapter 4' is in UK cinemas now.