Mila Kunis and Michael Keaton to star in comedy Goodrich
Bang Showbiz
15 March 2023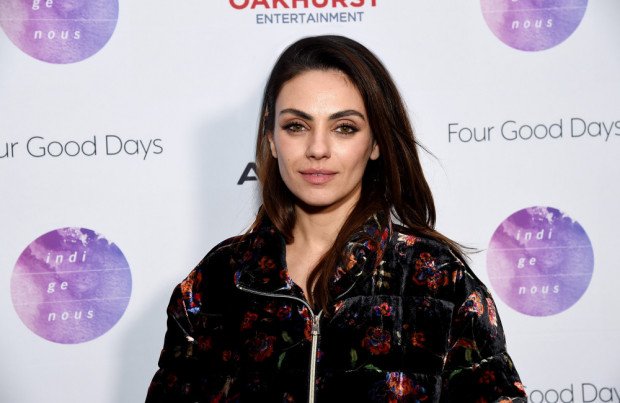 Mila Kunis and Michael Keaton are teaming up for a new comedy
Mila Kunis and Michael Keaton are set to star in the comedy 'Goodrich'.
The 39-year-old 'Bad Moms' star and the 'Beetlejuice' actor will start filming the movie next month in Los Angeles, Deadline reports.
The latter will portray art dealer Andy Goodrich and Mila will play his daughter Grace.
The film "tells the story of art dealer Andy Goodrich (Keaton), a man whose life is upended when his younger second wife leaves him and enters a 90-day rehab program while also threatening divorce. Goodrich takes charge of their nine-year-old twins, thrusting him into the world of modern parenthood for which he is deeply unprepared. With his career falling by the wayside, he leans on his grown and pregnant daughter Grace for support, and ultimately evolves into the father Grace never had."
Hallie Meyers-Shyer is serving as director and writer.
The 'Home Again' helmer is the daughter of Hollywood filmmakers Nancy Meyers and Charles Shyer.
Meanwhile, Michael is set to reprise the role of Bruce Wayne/Batman in the upcoming movie 'The Flash'.
He said of his comeback as The Caped Crusader: "It has to be good. There's no reason to do it if it's not good. I'm not gonna really change anything."
The 71-year-old star explained that he had been tempted to return as Batman even before Warner Bros. approached him to feature in 'The Flash'.
He added: "I thought, 'Boy, what would that be like?' And then, coincidentally, there were murmurs, and I got a call from Warner Bros. They wanted to talk to me about something and there were hints of Batman."