Michelle Rodriguez hails Jason Momoa's Fast X villain
Bang Showbiz
21 March 2023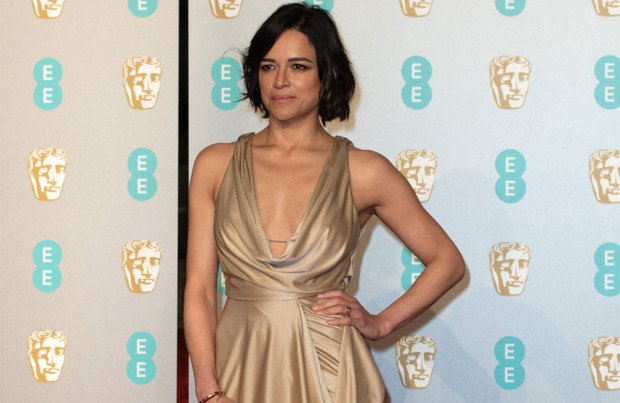 Michelle Rodriguez feels that her 'Fast X' co-star Jason Momoa is one of the best villains in the history of the 'Fast and Furious' franchise
Michelle Rodriguez thinks that Jason Momoa is one of the best 'Fast and Furious' villains.
The 44-year-old actress is reprising her role as Letty Ortiz in the upcoming 'Fast X' and has high praise for the 'Aquaman' star's portrayal of antagonist Dante Reyes.
Michelle told Collider's Ladies Night podcast: "Revenge with a smirk. It sounds light, but when you see (the movie), you'll know exactly what I'm talking about.
"I'd say he's the best male villain we've had in the entire franchise, of course because Charlize (Theron, who played Cipher) kills it. You know what I mean? She's a whole other different type of monster, no pun intended."
'Fast X' director Louis Letterier gave fans a hint of what to expect from Dante and revealed that he will be the perfect foil for Vin Diesel's Dom Toretto.
The filmmaker said: "Dante is in awe of Dom. He's analysed him. There's nowhere to hide, because he knows Dom better than he knows himself.
"Dom truly meets his match with Dante. Family goes both ways. There's family on your side. There's also family on the other person's side. When the family that was your super-strength becomes your Achilles' heel, it's where you're going to get wounded the most."
Michelle revealed that audiences will be in for a huge shock at the ending of 'Fast X' – which is released in May and will be the penultimate movie in the long-running action franchise.
The 'Dungeons and Dragons: Honor Among Thieves' star said: "I think people are gonna be really, really surprised and we're gonna get a lot of open mouths at the end of 'Fast X'. Let's just put it that way. It's gonna be like, 'Really? What?' Like that! I was like, 'Oh my god. What have we done?'"