Halle Bailey's Little Mermaid won't 'leave the ocean for a boy'
Bang Showbiz
24 March 2023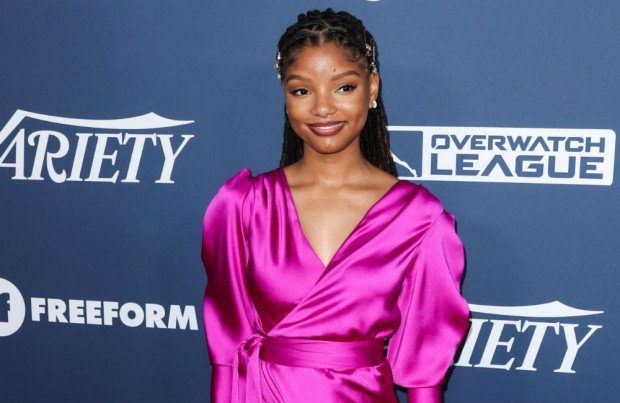 Actress Halle Bailey has revealed the new live action version of The Little Mermaid will be very different to Disney's 1989 animated film - and Ariel will no longer give up her home in the sea just to find love won't 'leave the ocean for a boy'
Halle Bailey's 'Little Mermaid' won't leave her home in the sea just to find love.
The actress will play Ariel in the new live action version of Disney's 1989 animated classic 'The Little Mermaid' and she's now revealed the character's motivations for wanting to move to dry land won't solely revolve around her romance with Prince Eric, played by Jonah Hauer-King.
In an interview with Edition magazine, she explained: "I'm really excited for my version of the film because we've definitely changed that perspective of just her wanting to leave the ocean for a boy. It's way bigger than that. It's about herself, her purpose, her freedom, her life and what she wants.
"As women we are amazing, we are independent, we are modern, we are everything and above. And I'm glad that Disney is updating some of those themes."
Halle also revealed the shoot at Pinewood Studios in the UK was incredibly gruelling with the actress spending up to 13 hours a day in water, but she was keen to rise to the challenge.
She went on: "I pushed myself as far as I've ever pushed myself in life. And I feel like the message from her [Ariel] was to know that you've always had it in you."
Director Rob Marshall previously opened up about changes being made in the new version, revealing they also decided to flesh out the "wooden" character of Prince Eric.
Speaking to Entertainment Weekly, the moviemaker said: "The role of Eric in the animated film – I'm sure the original creators would agree with this – it's a wooden, classic prince character with not a lot going on.
"There's a whole story that's developed in our film. He has a mother, a queen, that's new to the film. He has a very similar trajectory in a way to Ariel. He doesn't feel like it's where he fits in, his world.
"These two kindred spirits find each other and really teach the world about prejudice and about breaking down barriers and walls between these two worlds."