'That was awesome!' Keanu Reeves loved getting to use the shotgun John Wick: Chapter 4
Bang Showbiz
27 March 2023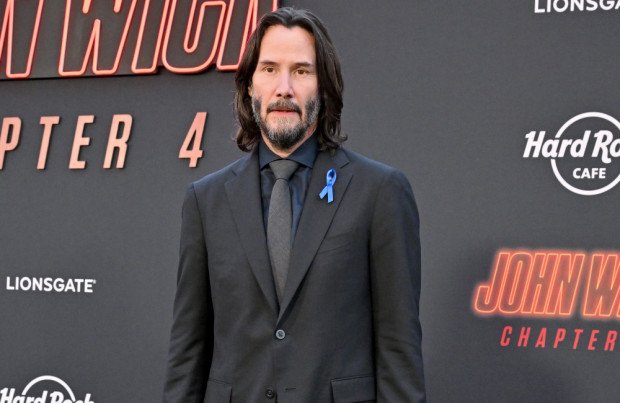 Keanu Reeves "had to do all the choreography" for handling his shotgun in 'John Wick: Chapter 4' and had an "awesome" time filming with the firearm
Keanu Reeves "had to do all the choreography" for handling his shotgun in 'John Wick: Chapter 4.'
The 58-year-old actor has starred in the title role of the legendary hitman in the action thriller film series since its first outing in 2014 and after getting to handle the dragon's breath shotgun in the latest instalment, admitted that it was "awesome" to use the firearm but admitted that he could only hear the sound and see the shells eject because of the nature of filming.
He told Collider: "shotgun was awesome. Because of the way that we use rounds, the technology, they're all plug guns, so nothing actually comes out of the barrel. So I don't get to see all that fire. It's all kind of post fire. I get to hear the sound and get to see the shells eject. And yeah, so I get that little pop, pop, pop but I don't get to see any. I saw some people on fire. And so the way it was stitched together, we basically, I had to do all the choreography. Someone would count out loud because the sequence needed to sync with the camera on its fly system. So it was like '1, 2' and you're like '3, 4, 5, 6, 9, 10, 11, 12, 13, 14.' And that would be the end of the take."
Earlier this month, Chad Stahelski hinted that 'John Wick: Chapter 4' could be the last movie in the franchise.
Speaking to The Hollywood Reporter, Chad said: "In our minds, Keanu and I are done for the moment. We're going to give 'John Wick' a rest. I'm sure the studio has a plan. If everyone loves it and goes kooky, then we'll take a quiet minute."