John Cena confirmed for Barbie movie
Bang Showbiz
5 April 2023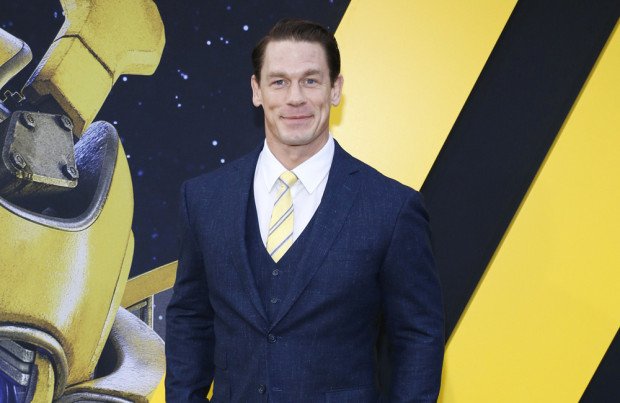 John Cena is officially in the cast of 'Barbie' after it was reported he will play Dua Lipa's love interest
John Cena's role in the new 'Barbie' film has been confirmed.
A new trailer for the live-action flick about the iconic toy doll has arrived, revealing the full cast.
And joining Margot Robbie (Barbie) and Ryan Gosling (Ken) is the 45-year-old WWE star and actor after his name appeared in the credits.
Pop star Dua Lipa's Mermaid Barbie has also been unveiled in a promo shared by the 27-year-old singer, who dons a candy blue wig and shell-shaped bikini.
It was previously reported that the wrestler will play Dua's love interest in the movie.
A source told The Sun newspaper's Bizarre column earlier this year: "Dua has been in London filming for the Barbie film and has really thrown herself into it.
"She is playing a beautiful mermaid and has been having fun with the role and made it her own.
"There are going to be loads of special effects added afterwards to make her character look as good as possible on screen, so filming it has been a bit weird.
"But it has all gone really well so far and there aren't too many scenes left to shoot."
The cast also includes Hollywood legend Will Ferrell, 'Sex Education' star Emma Mackey, 'Bridgerton' actress Nicola Coughlan, and the incoming Doctor Who, Ncuti Gatwa, and Marvel star Simu Liu.
Margot, 32, recently teased that Greta Gerwig's film is "everything you've ever dreamed of".
The 'Birds of Prey' star's production company LuckyChap Entertainment secured the rights to the story for the film, and the 'Lady Bird' director was her first choice to helm the project.
Speaking to Carey Mulligan for Variety, Margot said: "I've been working on it for about four or five years now — it's a LuckyChap project. And we went after Greta [Gerwig]. There were maybe three people that we would want to make a 'Barbie' movie with, and I was like, if she says no .... So thank God she said yes. She's just brilliant."
Carey then asked: "Do you make giant Barbie houses in the film?
Margot replied: "The dream houses? You'll see some dream houses. And it will be everything you ever dreamed of."
'Barbie' hits cinemas on July 21.