Aquaman 2 to hit cinemas 5 days early
Bang Showbiz
6 April 2023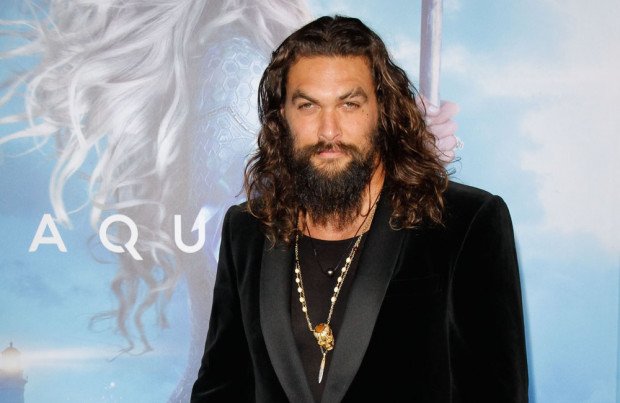 The 'Aquaman' sequel will reportedly now be released on December 20
'Aquaman 2' is to be released slightly earlier.
Warner Bros. has shifted the release date of the DC sequel, 'Aquaman: The Lost Kingdom', starring Jason Momoa as the titular superhero, five days forward to December 20, Deadline reports.
The much-delayed flick was originally meant to hit cinemas on Christmas Day 2022.
However, due to the COVID-19 pandemic, the visual effects team was unable to carry out the required post-production.
It was then given a new date of March 17, 2023, before moving to Christmas Day 2023.
Meanwhile, Momoa recently said he is confident Aquaman will feature in the revamped DC Universe.
The 43-year-old actor doesn't think it will be his final outing despite James Gunn and Peter Safran now at the helm of DC Studios as they lead the DCU into a new era with the character not included in the first round of new titles announced in January.
He told Total Film magazine: "I absolutely think Aquaman will be involved in the DCU. It's on, bro – there's no one bigger than Aquaman!
"But, also, I hope people are excited to see the new one. It's fun. I really enjoy doing comedy. There's some really funny stuff with Patrick Wilson.
"I really adore him. We had a great time working together. It's like we're brothers. There's a lot of cool stuff happening in this one."
Earlier this year, Momoa confirmed he had met with Gunn and Safran after they took over the studios late last year, while there have been rumours he could ditch Aquaman in favour of playing a different superhero called Lobo.
He told Variety: "The beautiful thing [about 'Aquaman and the Lost Kingdom'] is me and my partner wrote the first treatment for it and it was about a 55-page treatment, and a lot of it has to deal with me talking to the U.N. about what's happening with the melting ice caps.
"There's no far off galaxy coming to destroy us or aliens from another place. It's us ruining our planet. We need to get it together and save our home.
"I'll always be Aquaman. Ain't anyone coming in there and taking s***. There might be some other characters, too. I can play other things, too. I can be funny and savage and charming."