John Wick: Chapter 4 surpasses 306 million dollars worldwide
Bang Showbiz
10 April 2023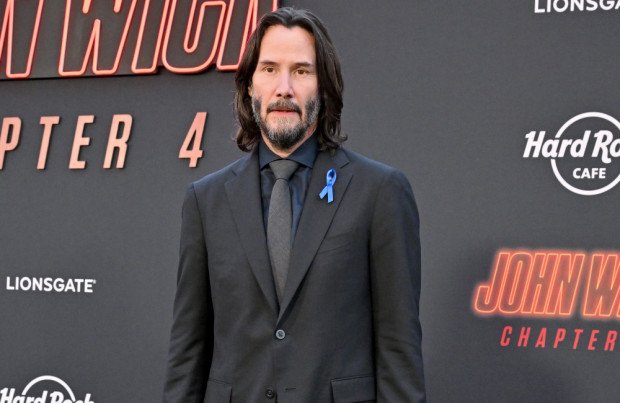 'John Wick: Chapter 4' has surpassed $306 million worldwide as the franchise expands and Keanu Reeve's stunt double gives insight into working with director Chad Stahelski
'John Wick: Chapter 4' has surpassed $306 million worldwide.
The fourth instalment of the Keanu Reeves-fronted action movie series has taken home a strong international box office performance despite competition from 'The Super Mario Bros. Movie' and the 'Dungeons + Dragons: Honour Among Thieves'.
The Chad Stahelski-helmed flick made a significant portion of its revenue in the North American market with $147.06 million earnt there and getting the rest of the $159 million from overseas audiences. Currently,
It is set to beat its predecessor 'John Wick: Chapter 4 – Parabellum' global total of $328.3 million as it is yet to be released in South Korea and the Middle East later this month.
The 'John Wick' universe has been tipped to be growing with the new spin-off 'Ballerina', which will feature 'Blonde' star Ana De Armas in the lead role and has a planned June 2024 release. In addition, the lore will expand into the television sphere with the Peacock series, 'The Continental'.
Recently, Vincent Bouillon, the stunt double for the 58-year-old actor's title role – who has also appeared in blockbusters like 'The Hunger Games' and 'Six Underground' – shared how Chad had "so many ideas" on set.
He told the online news outlet, Express.co.uk: "We have a main direction but every time (they started filming) Chad is like: 'Mmm, I got an idea! Let's do this!' He has so many ideas.
"What the choreographer does in the movie is mix the few actions that we trained with Keanu with other things.
"It was different every day! Insane! We have an idea of what we're doing but yeah it's rebuilt every time."