Margot Robbie feared Barbie movie 'would never get made'
Bang Showbiz
12 April 2023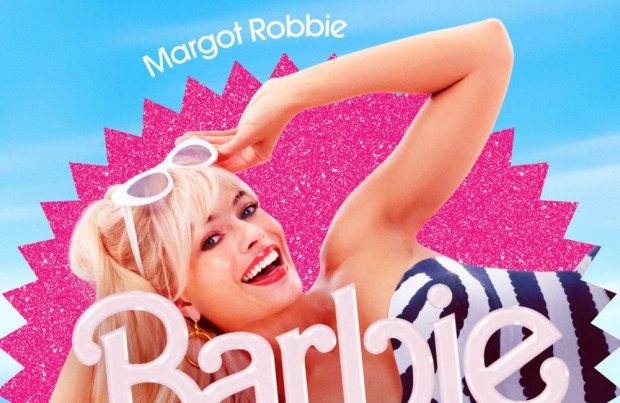 Margot Robbie has revealed she read the script for Barbie and became convinced the film would never get made
Margot Robbie feared her Barbie movie would never make it to the big screen.
'The Wolf Of Wall Street' actress plays the beloved children's doll in a new live action movie co-written and directed by Greta Gerwig and Margot has now revealed she took one look at the script and became convinced the film would never get made – and she was genuinely surprised when the project was given the green light.
In an interview with BAFTA, Margot explained: "The first time I read the 'Barbie' script, my reaction was, 'Ah! This is so good. What a shame it will never see the light of day because they are never going to let us make this movie'. But they did."
The film stars Margot as Barbie and Ryan Gosling as Ken and shows the two characters traveling from Barbieland to the real world, but any further details about the plot have been kept firmly under wraps.
Gerwig recently opened up about the project during an appearance on Dua Lipa's At Your Service' podcast and admitted she was worried 'Barbie' could be a "career-ending" movie.
She said: "Like, where do you even begin? What would be the story? I think it was that feeling I had that it would be really interesting terror. Usually, that's where the best stuff is. When you're like: 'I am terrified of that'. Anything where you're like: 'This could be a career-ender,' then you're like, 'OK, I probably should do it'."
Gerwig co-authored the script with Noah Baumbach and she realised how much she wanted to direct 'Barbie' herself during a conversation with her co-writer. She explained: "Initially, I didn't know I was going to direct it. And then it was at a certain point while we were writing it that I realised I really wanted to direct it because I thought it was so great. I think the moment I knew I wanted to direct it was when Noah said to me: 'Are you sure you want to direct this?' And I was like: 'Oh, are you interested in directing it? No, no, this one's mine'."
'Barbie' hits cinemas on July 21.