Killers of the Flower Moon author David Grann hails Martin Scorsese movie
Bang Showbiz
18 April 2023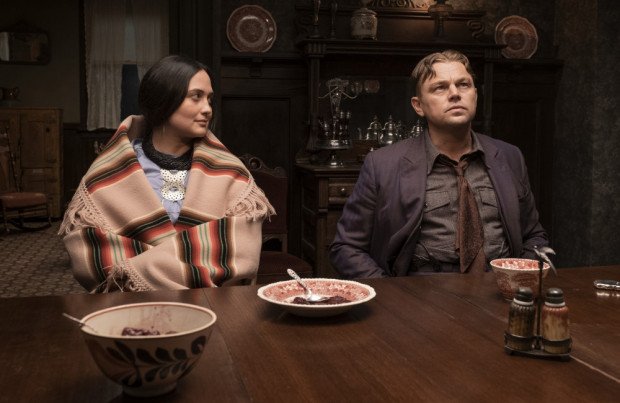 'Killers of the Flower Moon' author David Grann has praised Martin Scorsese's upcoming movie adaptation of his book
'Killers of the Flower Moon' author David Grann is impressed by Martin Scorsese's movie adaptation.
The Western crime drama will have its world premiere at the Cannes Film Festival next month and Grann praised how the cast and crew for capturing the story of how the newly-created FBI tried to solve a spate of killings targeting the Osage Nation tribe in Oklahoma during the 1920s.
The author told Vanity Fair magazine: "I did visit the set for a few days. And I was, again, just really impressed by how they managed to bring these historical figures to life and capture the hidden truths about the story.
"Leo (DiCaprio) just seemed to just be able to capture the nature of Ernest Burkhart, and the level of complicity of his character, and this evil system. And Lily Gladstone brings Mollie to life with such sensitivity and emotional power, at least in the bits I saw."
Grann continued: "What I was struck by from Scorsese to the actors was the level of commitment and how much research they did to understand the parts and understand the history.
"They just seemed voracious, a little bit like historians, in their search for any knowledge, transcripts, documents, speaking to descendants, speaking with members of the Osage Nation."
Grann was also pleased that the 'Cape Fear' director worked with the Osage Nation during the film's production.
He said: "One of the things that was most really impressive and important in the development process was less my involvement, but the involvement of members of the Osage Nation.
"And early on, the Osage chief, Geoffrey Standing Bear, appointed several movie ambassadors from the Nation, from the government, to work with the movie folks.
"From everything I've heard, they really worked with a commitment to working with the Osage Nation, developing a story, even shooting on location. Many Osage are actually acting in the movie."