The Little Mermaid director praises Melissa McCarthy for Ursula's 'depth' in live action reboot
Bang Showbiz
20 April 2023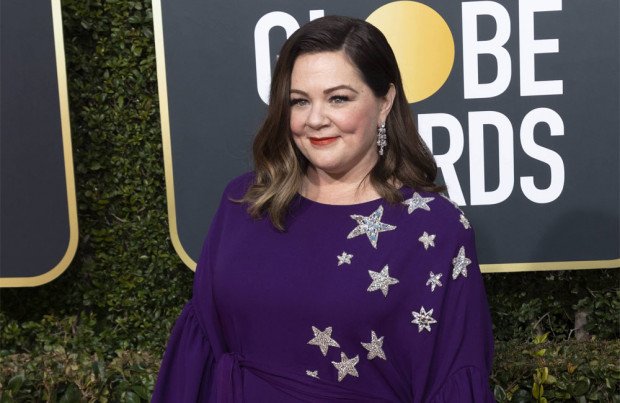 'The Little Mermaid' director Rob Marshall has heaped praise on Ursula actress Melissa McCarthy for bringing "depth" to the character
'The Little Mermaid' director Rob Marshall has praised Melissa McCarthy for bringing "depth" to Ursula.
The filmmaker has opened up on the decision to cast the 'Bridesmaids' actress as the iconic sea witch who steals the voice from Ariel (Halle Bailey) in the live action reboot, and how "daunting" it was to get the right person in the role, who was originally inspired by drag queen Divine.
He told SFX magazine: "I love that she was originally inspired by Divine [Harris Glenn Milstead], the wonderful drag actor, who was so original and so funny.
"I thought, 'Well, who's going to be able to bring the humor and the depth?' Because this is now a live-action piece, it can't just be a funny character, it has to have a great deal of depth.
"Who can do that and sing – really sing – and bring originality? I wanted a woman of size, too, as I thought that was important."
Marshall hailed McCarthy as a "wonderful" performer even beyond her reputation for comedy, and went back to Ursula's early inspiration for the original 1989 animated classic.
He added: "She's a wonderful actress, people forget that. They say, 'Oh, she's funny.'
"This character is an injured character, and she was able to find all that depth and emotion, in addition to all the other colours.
"We really used Divine as our inspiration, because that's where it started.
"But the thing about Divine is that she's bigger than life, and this character is bigger than life, but at the same time, Melissa was able to bring humanity to it."
McCarthy recently opened up on the influence for her character, describing her as "everything I want in a drag queen" and pointing to the "sadness" and "edginess" combined with humour.
She added to Entertainment Weekly: "There's a drag queen that lives in me. I'm always right on the verge of going full-time with her."