Ryan Gosling doubted 'Ken-ergy' before starring in Barbie
Bang Showbiz
26 April 2023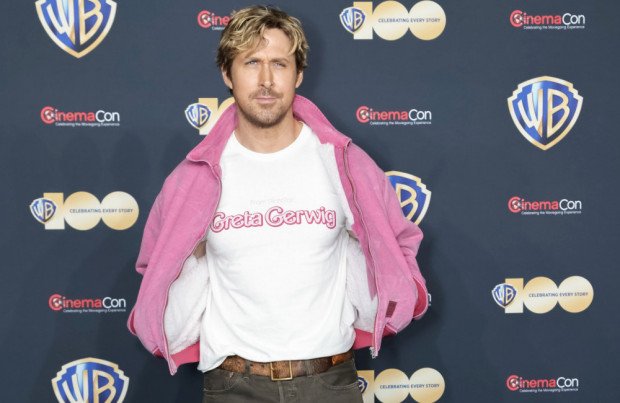 Ryan Gosling doubted that he had the "Ken-ergy" that was required to play the character in the 'Barbie' movie
Ryan Gosling doubted that he had the "Ken-ergy" to star in 'Barbie'.
The 42-year-old actor will play Ken in the hotly-anticipated new movie and credits director Greta Gerwig and co-star Margot Robbie for "conjuring" the character out of him.
Speaking at Warner Bros.' presentation at CinemaCon on Tuesday (25.04.23), Ryan said: "I have to be honest, I had up until this point, I only knew Ken from afar. I didn't know Ken from within.
"If I'm being really honest, I doubted my Ken-ergy. I didn't see it. Margot and Greta, I feel like they conjured this out of me somewhere."
Ryan explained how it was a surreal experience to be playing Barbie's male companion and joked that he was living his life before "one day, I was bleaching my hair and shaving my legs and wearing bespoke neon outfits and rollerblading down Venice Beach".
The 'La La Land' star said: "It came on like a fever, like a Scarlet fever. Then I woke up one day and was like, 'Why is there fake tanner on my sheets? Why I am wearing jackets without shirts? What just happened?'"
Ryan also praised the "brilliant" team behind the movie, which is set to be released in July.
He said: "To work with this group – they're all brilliant and it was so exciting and then to be conjured in such a way was really special."
Margot explained how there were other films shooting nearby in Los Angeles and cast and crew from other projects couldn't resist coming to the 'Barbie' set.
She recalled: "You've never seen so many grown men find excuses to come to set. It was like a dopamine hit. You were instantly happy, and we felt that every day."