Chris Pine to voice King Magnifico in Wish
Bang Showbiz
27 April 2023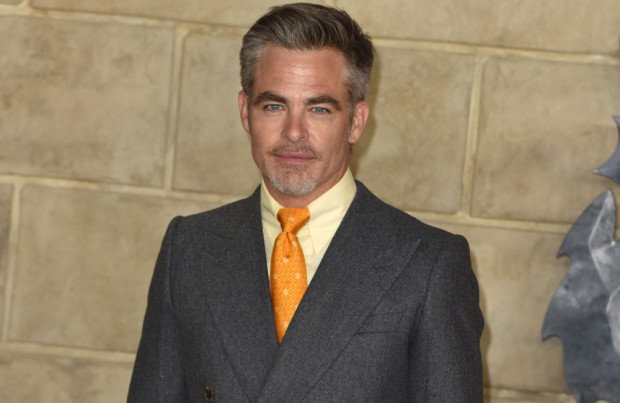 Chris Pine will lend his voice to the character of King Magnifico in the Disnye animated flick 'Wish'
Chris Pine is to voice King Magnifico in the Disney animated film 'Wish'.
The company's distribution boss Tony Chambers revealed the news that the 'Dungeons and Dragons: Honor Among Thieves' star will be lending his voice to the picture during the studio's CinemaCon presentation on Wednesday (26.04.23).
Chris joins a cast that includes Ariana DeBose and Alan Tudyk. His character is the ruler of Rosas, a magical kingdom where wishes really do come true.
'Wish' screenwriter Jennifer Lee said: "As the most powerful person in the kingdom, King Magnifico needed to be played by someone who could give all the charm, cleverness and charisma to this magnanimous character, and Chris is beautifully bringing all of that and then some."
The movie tells the story of Asha (DeBose), an idealist who makes a wish so powerful that it is answered by a cosmic force – a ball of boundless energy called Star.
Asha and Star set out to prove that when the will of one courageous human connects with the magic of the stars, amazing things can happen.
Chris Buck and Fawn Veerasunthorn are directing the movie with Peter Del Vecho and Juan Pablo Reyes co-producing.
'Wish' is slated for release in November and will help mark the culmination of Disney100, a yearlong celebration of the studio's 100th anniversary that honours the legacy of Walt Disney.
Meanwhile, Chris previously expressed frustration about being kept out of the loop on 'Star Trek 4'.
The 42-year-old star is set to reprise his role as James T. Kirk in the latest movie in the long-running sci-fi franchise but is annoyed by the lack of progress being made on the film after it was removed from Paramount's release calendar following the departure of director Matt Shakman.
Chris told Esquire magazine: "I don't know anything. In 'Star Trek' land, the actors are usually the last people to find out anything. I know costume designers that have read scripts before the actors."