Sir Kenneth Branagh glad to play Poirot again in A Haunting in Venice
Bang Showbiz
27 April 2023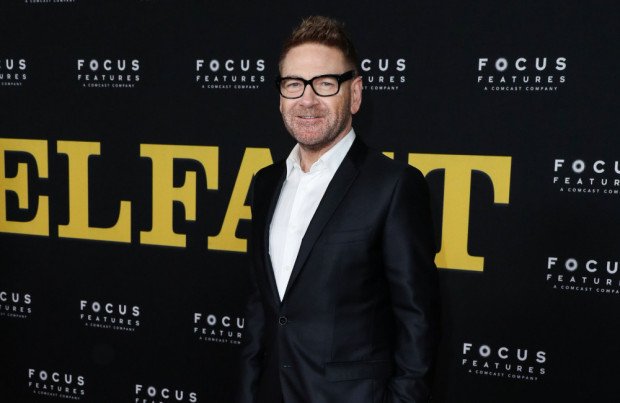 Sir Kenneth Branagh is grateful to be returning as Hercule Poirot in 'A Haunting in Venice' after the challenges of the previous movie 'Death on the Nile'
Sir Kenneth Branagh is grateful to be playing Hercule Poirot again in 'A Haunting in Venice'.
The 62-year-old star reprises his role as Agatha Christie's sleuth in the upcoming film and is delighted to have the chance to make another movie after the challenges of the previous installment 'Death on the Nile' – which was hit by delays due to the coronavirus pandemic and sexual misconduct allegations surrounding star Armie Hammer.
Kenneth told The Hollywood Reporter: "('Death on the Nile's') theatrical release was challenged for various reasons, but it still did exceptional numbers in the circumstances. And then the streaming performance was really exceptional.
"So I was very pleased when they came back to us, for sure."
He continued: "I was particularly grateful to the single determining factor, really, which was the audience. The audience seems to want it, and they seem to be ready for another. So we were happy to try and do one."
Kenneth reunites with 'Belfast' stars Jamie Dornan and Jude Hill on the mystery movie and felt that the pair's bond was important on the set of the film – which is slated for release in September.
The 'Artemis Fowl' director said: "Jude and Jamie's rapport and camaraderie was vital. It had a really positive effect on the rest of the cast, because actors can sometimes feel very nervous coming into these films.
"It almost feels like you're arriving at a new school where everybody already knows each other, but Jude and Jamie's generosity – and their clear ease with me – was a really good, helpful sign for the other actors. So I was most grateful that they were involved."