Melissa McCarthy explains why The Little Mermaid benefits from 'more modern' message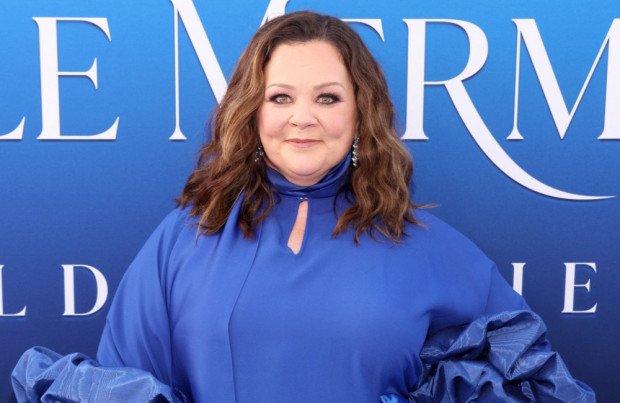 'The Little Mermaid' star Melissa McCarthy thinks the new remake is so "special" because of its "modern" message
Melissa McCarthy feels like 'The Little Mermaid' remake has a "more modern" message than the original.
The 52-year-old actress plays Ursula in Disney's new live-action re-telling of the beloved 1989 animated classic, and she explained why the new version is so "special".
She told 'Entertainment Tonight': "I think that for me there's something special about this one.
"If we haven't been a parent, we've all had parents. We've all wrestled with what that is.
"We've all longed to figure out what's the life I want, which is really the key story that in this, I feel like it's more modern than it was in the original, just in terms of really carving out the life you choose to have for yourself."
She added that the message is "necessary" for the modern world.
She said: "And I just think that's so relevant and necessary for today, that I think it's gonna bring people a lot of joy."
McCarthy – who appears opposite Ariel actress Halle Bailey in the movie – admitted rehearsals were "beautiful".
She gushed: "Oh my gosh, like getting the kind of extraordinary rehearsal process that Rob Marshall gave to us all, was such a getting to know everyone, getting to really work through those characters.
"And to get to feel like what the set is going to look like, two years after filming it when it's all realised in post – he gave us that in rehearsal, and I think we're all so grateful for it."
She pointed out that filmmaker Marshall puts a lot of effort into the worlds he creates on screen.
She explained: "I don't know who else who could have done it... Just how Rob sets things up, it's just beautiful.
"And you root for it, and you love it and you are afraid it's gonna go away. It's like all the good things, and that's why we love stories."