Halle Bailey lauds cultural impact of The Little Mermaid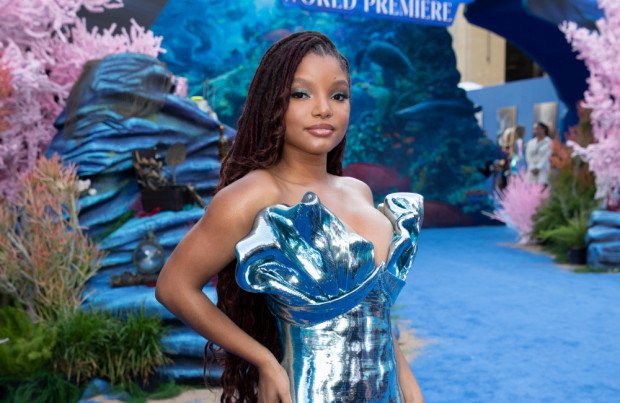 Halle Bailey is aware of the cultural significance that the live-action 'The Little Mermaid' will have as she becomes the first black actress to play Ariel
Halle Bailey values the cultural impact that 'The Little Mermaid' will have.
The 23-year-old star is the first black actress to play Ariel and the significance of her role in the live-action remake of the classic Disney animation is not lost on her.
Speaking to Deadline at the film's premiere on Monday (08.05.23), Halle said: "This moment means everything to me, I'm so grateful to be here.
"I just feel really honoured and I'm happy the day has finally come where we can all watch it."
Bailey's casting became a trend on social media when the trailer for the movie was released but she hopes that young people of colour will "see a reflection of themselves" on the big screen.
The actress said: "It means the world to me, especially for the beautiful babies to be able to see a reflection of themselves. I am just honoured to be a part of this and be one of the princesses now because for me it was Brandy as Cinderella and then Anika Rose as Princess Tiana.
"So the fact that I am getting to continue this and live on this legacy is really exciting and I'm just grateful."
'The Little Mermaid' is being directed by Rob Marshall who explained that he and the crew had "no agenda" when casting Halle as Ariel and had auditioned "every ethnicity" before selecting the black actress for the part.
Speaking to Entertainment Weekly, Halle said: "We just were looking for the best actor for the role, period. The end.
"We saw everybody and every ethnicity. (The goal was to find someone who can be) incredibly strong, passionate, beautiful, smart, clever (and with) a great deal of fire and joy."