Brie Larson, Jordana Brewster and Michelle Rodriguez back all-female Fast and Furious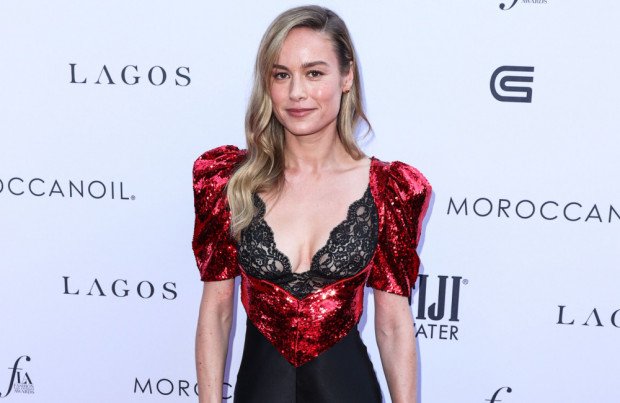 Brie Larson, Jordana Brewster and Michelle Rodriguez "would love" to make an all-female 'Fast and Furious' spin-off movie with their other co-stars
Brie Larson, Jordana Brewster and Michelle Rodriguez "would love" to make an all-female 'Fast and Furious' spin-off movie.
The actresses are currently promoting 'Fast X', the tenth installment of the series and not only do they love working together, they think a women-focused action film would be good for the wider movie industry.
Discussing the prospect, Brie told 'Entertainment Tonight': "I don't think we'd be mad about anything that involved ladies all together.
"It was very clear that we would love to spend more time together."
Jordana added: "Here's what I would like to see. I would like to see Charlize [Theron], me, Natalie [Emmanuel], Michelle, Brie. I would like to see us all kick some a** together!"
And Michelle agreed: "There's nobody better. I'm all about it! Bring it!
"God knows Hollywood could use one of those.We don't have any good ones, not really, really good ones."
The women are proud there are now so many women at the forefront of the franchise.
Michelle said: "I'm just over the moon. It's just really extraordinary."
Charlize paid tribute to Michelle, who was the original female star of the movie series, for the work she has done to encourage more women to be involved with the movies.
She said: "[Michelle] was really the push behind [my casting], and has been for I think all the females that have joined this cast so I'm really grateful to her putting it out there, saying we should do this."
One other person who could potentially join an all-female 'Fast and Furious' would be Meadow Walker, the daughter of the late Paul Walker, who starred in the first seven films but died in a car crash in November 2013.
Meadow has a cameo role in 'Fast X' and recently revealed she had been "waiting for the right moment" to honour her dad.
She told 'Entertainment Tonight' of her appearance: "I've always thought about honouring my dad [in a 'Fast' film] just because it's such a big part of his life and my life.
"I wanted it to be something super small and simple that was almost like an Easter egg. Like, if you didn't know who I was, you wouldn't even notice it. I know that's what my dad would want. My dad was always humble, very simple. I left my little mark and I can always share that with him."