Halle Bailey was daunted to act without her voice in The Little Mermaid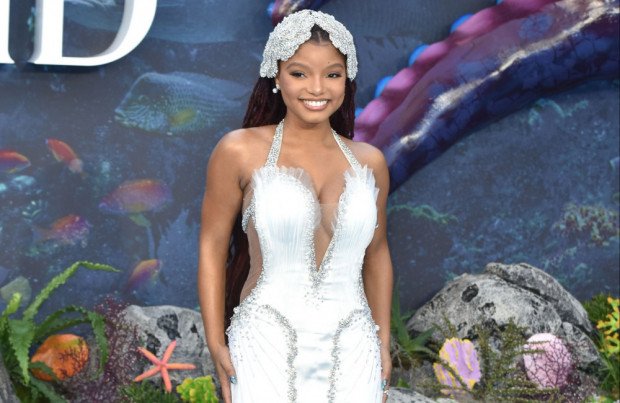 Halle Bailey says it was "frightening" having to act without her voice for the part of Ariel in the live-action 'The Little Mermaid' remake
Halle Bailey found it "frightening" having to act without her voice in 'The Little Mermaid'.
The 23-year-old star plays Ariel in the live-action remake of the Disney movie and discussed the limitations placed on her voice as her character trades the use of her vocal cords for human legs in a deal with sea witch Ursula (Melissa McCarthy) in the film.
Halle – who is one half of the music duo Chloe x Halle with her sister Chloe Bailey – told The Hollywood Reporter: "It definitely was a little frightening to play losing my voice, but it was also really cool because, as singers, we go on this thing called vocal rest whenever our voice is in distress or we use it too much. So it's almost like this really cool meditative state that you get to go in, and it makes you just calm down and reset.
"So of course, there was a little bit of anxiety with me on set when I had to not talk and show all these emotions on my face, but it was a happy medium."
The movie features a scene where Ariel bursts out of the water and flips her hair back and Halle confessed that it required several takes to perfect the shot.
She recalled: "Oh wow, we did a lot of takes of that, because there were so many technical elements to think about, and my hair is long. It was longer then, but it was so heavy. Whenever it gets wet in the water, it gets so heavy, but I actually had this amazing stuntman named Dan who helped me.
"He would hold my hair underwater and then he would throw it for me when I came up, so that it didn't feel like such a weight on my shoulders. So we did it multiple times to get it just right.
"It looks so cool and perfect in the animated film, so we were trying to re-create that in real life."