John Wick 5 is in development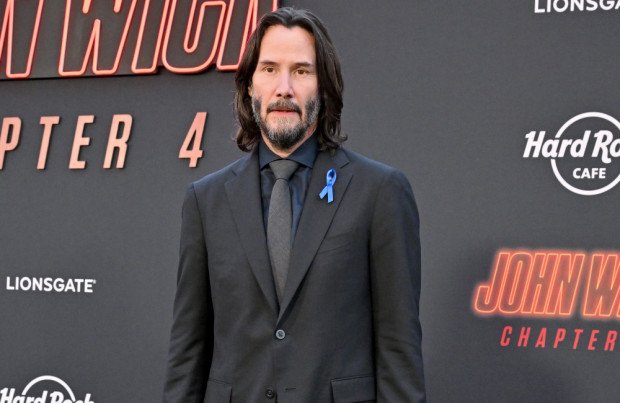 'John Wick 5' is in the early stages of development, just months after the release of 'John Wick 4.'
'John Wick 5' is in the early stages of development.
The fourth installment of the thriller franchise that stars Keanu Reeves as a former hitman who is forced back into the criminal underworld was released in March but now Lionsgate chairman Joe Drake has revealed that a fifth movie is already in the works, along with a host of other projects at the production studio.
During a recent financial call, he said: "We're now moving across that franchise, not just in the AAA video game space, but looking at what the regular cadence of spin-offs, television really growing that universe so that there is a steady cadence of a franchise that there's clear appetite by the audience. at is official is that, as you know, 'Ballerina' [starring Ana de Armas] is the first spinoff that comes out next year. We're in development on three others, including 'John Wick 5' and including television series, 'The Continental', will be airing soon.
"And so, we're building out the world and when that five movie comes, will be organic – will be organically grown out of how we're starting to tell those stories. But you can rely on a regular cadence of John Wick."
The news comes just weeks after director Chad Stahelski admitted he "wouldn't mind" making another film in the franchise.
Chad told The Direct: "The real question you ask yourself is not, 'Do I want it?' Yes, I wouldn't mind doing it.
"We just tried to knock it out of the park. We tried to put everything on the table, take nothing, and leave it all. Like, 'F*** it, every idea. We're not saving anything. We're not trying to build. Just everything you got, leave it there.'
"We feel we put everything we had into 'John Wick 4', and we feel we completed the cycle. We feel like we ended it. So, we feel like, 'You know, that was a great way to wrap up the previous three films and the fourth and deliver something satisfying and fun.'"
The 'John Wick' series has been successful both critically and commercially and Chad is honoured that "people want more" stories from something he has helped to create.
He said: "That's incredibly flattering. You have to be incredibly humble and go, 'Thank you.' And that's our response, 'Thank you so much. Thank you so much for offering. Thank you so much for wanting it. Thank you so much for everything.'"