Arnold Schwarzenegger confirms he is 'out' of Expendables 4: 'Stallone really understood'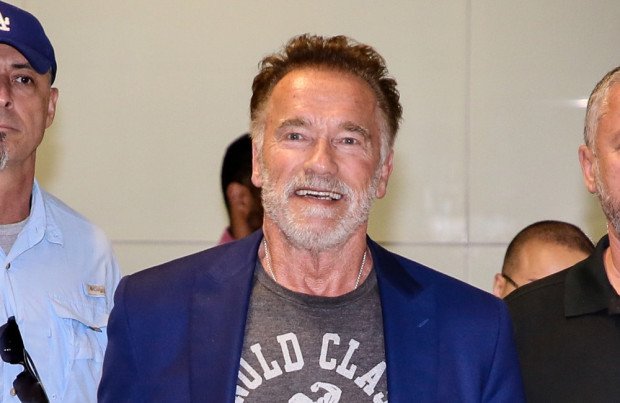 Arnold Schwarzenegger has confirmed he will not reprise his 'Expendables' role as Trench Mauser in the fourth film in the franchise
Arnold Schwarzenegger has confirmed he will not appear in 'The Expendables 4'.
The 75-year-old star portrayed Trench Mauser in the first film in the franchise, but he will not be back for another run and admitted Sylvester Stallone "really understood" his decision.
He told Parade: "It's done and I'm not in it.
"I said, 'You know what, we have done this and I'm out of it.' And [Stallone] really understood."
Schwarzenegger admitted he only made a cameo in the first 'Expendables' movie – which was released in 2010 – as a favour to Stallone, and he plans to work with the Hollywood actor on another project "one day".
He added: "I did ['The Expendables'] as a favour to Sly. I shot it on a Saturday for two hours quickly in a church with Bruce Willis.
"Sly said, 'Oh, can you do 'Expendables 2'?' and I did that for a weekend.
"Then it was expanded for 'Expendables 3'. And that was it. We're going to do something together one day."
In August 2021, it was confirmed a fourth 'Expendables' movie was in the works.
Stallone, Jason Statham, Dolph Lundgren and Randy Couture are all set to reprise their roles from the previous three films.
The quartet are expected to be joined in the new movie by Megan Fox, 50 Cent and Tony Jaa, with stuntman-turned-director Scott Waugh helming the project.
The original movie was directed by Stallone, who also wrote the script with David Callahan, and assembled some of the biggest names in the action genre from the 1980s – such as Willis and Schwarzenegger – and paired them with wrestlers, martial artists and younger action stars.
The franchise proved successful and sequels followed in both 2012 and 2014, although the latest movie had been stuck in development for several years with changing writers and directors.