Hailee Steinfeld 'chomping at the bit' for Marvel return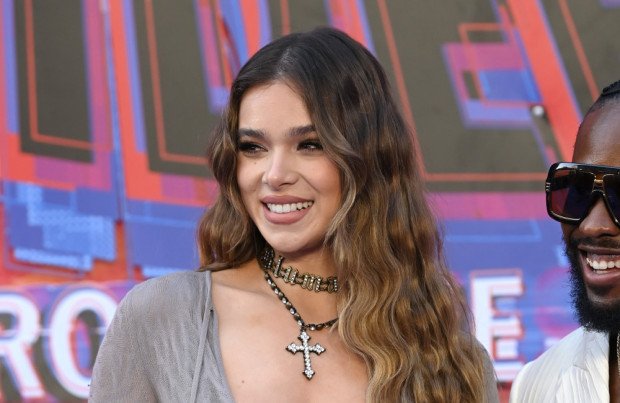 Hailee Steinfeld is desperate to feature in another Marvel Cinematic Universe (MCU) project after making her debut in the TV series 'Hawkeye'
Hailee Steinfeld is "itching" to return to the Marvel Cinematic Universe (MCU).
The 26-year-old actress made her MCU debut as Kate Bishop/Hawkeye in the 2021 TV series 'Hawkeye' and cannot wait to revisit the character on the big screen.
Asked about a Marvel return by Josh Horowitz on the Happy Sad Confused podcast, Hailee said: "I mean, the question from you and I both. Yeah, I'm certainly chomping at the bit. It's been a minute since I've... it's always so funny, because I feel like a few months can go by and I feel like I've been doing nothing, you know what I mean? I'm like, 'It's been so long since...'
"It's been a while since 'Dickinson' ended and since 'Hawkeye' came out, but I am so ready to get back at it. I am itching to be on set again with people that do what I do, and love what we do, and I have such a sense of belonging when I'm on set, and a sense of home, and I just love it.
"And it has been a while. So, I am very much chomping up a bit."
The 'Spider-Man: Across the Spider-Verse' actress confessed that she has a "long" list of Marvel superheroes that she wants to work with and is currently in the process of re-watching every Marvel flick.
Quizzed on which hero she would love to share the screen with, Hailee said: "Oh man. Oh man, the list is long. All of who you mentioned. The list is long. I've just started, um, re-watching, all the Marvel movies in order... So."