Eve Hewson cast in Hedda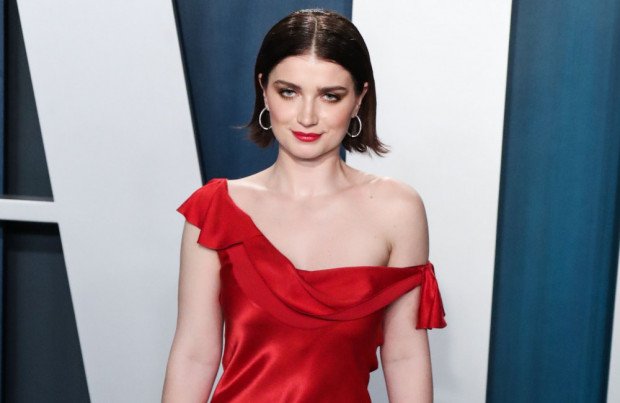 Eve Hewson is set to join Tessa Thompson in the cast of Nia DaCosta's movie 'Hedda'
Eve Hewson has joined the cast of 'Hedda'.
The 31-year-old actress is set to feature alongside Tessa Thompson in the movie that is being directed by Nia DaCosta.
The film is billed as an epic reimagining of Henrik Ibsen's 1891 stage play 'Hedda Gabler'.
The play dramatises the experiences of Hedda, the daughter of a general, who is trapped in a marriage and a house that she does not want. It was initially met with negative reviews but has since gone on to great acclaim.
'Hedda Gabler' has been adapted for both the big and small screen in the past as Ingrid Bergman featured in a BBC television production in 1962 while Sir Trevor Nunn's 1975 film version 'Hedda' earned Glenda Jackson an Oscar nomination for her portrayal of the character.
Tessa will play the title role in the flick but it has not yet been revealed who Eve – the daughter of U2 frontman Bono and activist Ali Hewson – will be portraying.
Hewson earned rave reviews at the Sundance Film Festival for her role in the Dublin-set film 'Flora and Son' opposite Joseph Gordon-Levitt.
She also stars in the Apple TV+ dark comedy series 'Bad Sisters', which has been critically acclaimed and renewed for a second season.
Eve grew up in the spotlight due to her famous father and is accepting of the fact that her life has never been "normal".
She told The Independent: "My life definitely wasn't normal. It was normal half the time, and ... no, none of it was normal."
Eve felt like an "outsider" as a child and explained how she could relate to the character Elliott from the film 'E.T. the Extra-Terrestrial'.
She said: "I was so in love with that movie that I connected to the idea of him sort of feeling like an outsider. But everybody talks about Elliott, like on my birthday they'll chant 'Elliott'. Everyone knew Elliott."