Janelle Monae not expecting Knives Out return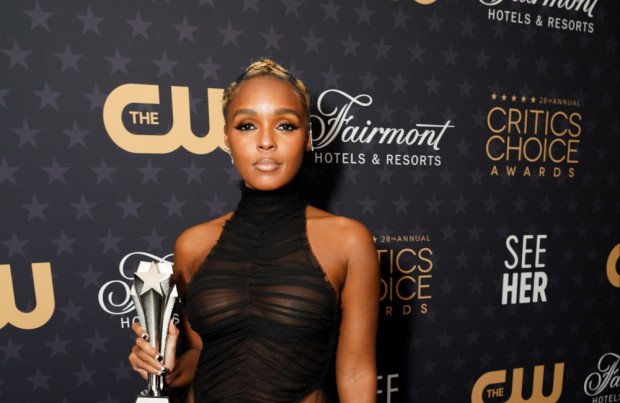 Janelle Monae accepts that she is unlikely to feature in the third 'Knives Out' film as director Rian Johnson prefers to change the cast
Janelle Monae does not expect to return for 'Knives Out 3'.
The 37-year-old actress had a key role as twin sisters Helen and Andi Brand in the whodunnit sequel 'Glass Onion: A Knives Out Mystery' but is aware that the cast is likely to change completely for the third film, with the exception of Daniel Craig's sleuth Benoit Blanc.
Janelle told ET Canada: "I would be honoured (to do 'Knives Out 3'). But Rian (Johnson) is not going to cast (you) if you've already done 'Knives Out' with the exception of Daniel Craig, because he has to be the detective Benoit Blanc that comes in."
The 'Moonlight' star joked that she could have "plastic surgery" that would allow her to return as a different actor.
Monae said: "Maybe I'll get plastic surgery and I'll just become a new actor and then I'll audition and then I'll get it. I love those murder mysteries."
The singer and actress previously explained that she was not chasing awards recognition for the project and simply felt honoured to have a role in the Netflix hit.
She told Collider: "There is no awards committee that owes me anything. My reward has already come with the work itself.
"I'm rewarded every time I think about working with Rian Johnson. That's the reward. When I'm working with Daniel (Craig), Kate (Hudson), Edward (Norton), Leslie (Odom Jr.), Kathryn (Hahn), Madelyn (Cline), Jessica (Henwick), Dave (Bautista), Noah (Segan), that's the reward, right?
"Being in this film is the reward. Touching people. People watching the film two times, three times, four times, that is the reward. You know what I mean? You just go with gratitude and you're pointing to something that you love and you're talking about this experience that meant so much to you. All of that means just so much."