Margot Robbie 'can't imagine' any other Barbie director than Greta Gerwig
Bang Showbiz
10 July 2023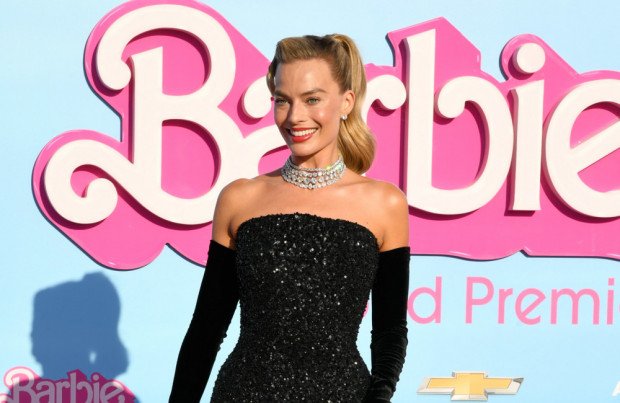 Margot Robbie thinks a lot of the 'Barbie' cast wouldn't have signed up for the film without director Greta Gerwig's involvement
Margot Robbie wouldn't have signed up for 'Barbie' without Greta Gerwig.
The 33-year-old actress has the lead role in the film based on the beloved Mattel doll, and she admitted that she, like many of her co-stars, wouldn't have been on board for the project if it weren't for the director's vision.
Speaking at the world premiere of the film at Los Angeles' Shrine Auditorium, she told Deadline: "I don't think most of us would've been involved if it wasn't someone like Greta at the helm, but particularly Greta.
"What she does with her films… she's so smart, but she's also can really deliver on the humour and the emotion and we knew we wanted all of that in a 'Barbie' movie. I can't imagine anyone else doing it but Greta."
Alexandra Shipp found it "really exciting" to work with the 39-year-old filmmaker.
She added: "I was extremely nervous coming onto this set and working with incredible actors. Greta makes a safe set, she allows you to be honest and articulate and have integrity in specific choices and she helps to elevate that."
Margot's company, LuckyChap Entertainment – which she co-owns with husband Tom Ackerley and friends Josey McNamara and Sophia Kerr – produced the film but were convinced they'd never be able to get the movie made when they were first bowled over by Greta's script in 2020.
Tom recalled: "Margot and I were sitting in the coach and we both read the script… every so often we said, 'Oh my God, I can't believe they did that,' and it just kept getting better and better.
"And we closed it and we're like, 'Well, we're never going to be able to make that movie.'"