'I love them so much': Greta Gerwig had planned Barbie cameos for 2 Hollywood stars
Bang Showbiz
11 July 2023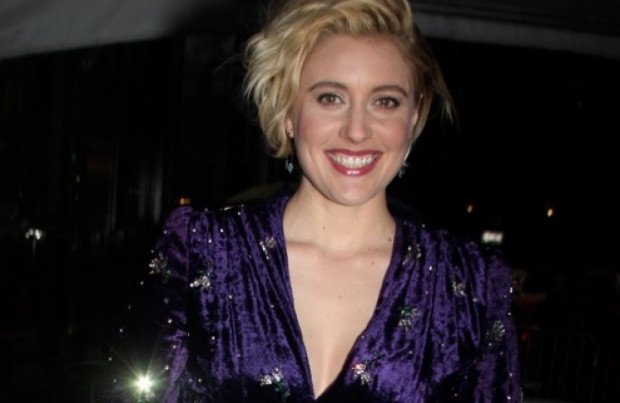 'Barbie' director Greta Gerwig has told how she was "so annoyed" when cameos for 'Little Women' stars Timothee Chalamet and Saoirse Ronan didn't work out in her upcoming movie, because she "loves them so much"
Greta Gerwig had planned 'Barbie' cameos for Timothee Chalamet and Saoirse Ronan.
The 39-year-old filmmaker was keen for the 'Little Women' stars to play a part in the upcoming movie, after directing them in the 2019 film, and she was "so annoyed" when it didn't work out.
She told CinemaBlend: "Well, it was always going to have to be like a sort of smaller thing because she was actually producing at the time, which I am so proud of her for. And of course, it's brilliant. But it was going to be a specialty cameo.
"I was also going to do a specialty cameo with Timmy, and both of them couldn't do it, and I was so annoyed. But I love them so much."
Gerwig admitted she has such a soft spot for Chalamet and Ronan that making 'Barbie' without them felt as though she was doing something "without [her] children".
She added: "But it felt like doing something without my children. I mean, I'm not their mom, but I sort of feel like their mom."
Both stars had prior commitments, with Ronan producing movie 'The Outrun', and Chalamet has been starring as lead character Willy Wonka in forthcoming film 'Wonka', as well as shooting 'Dune: Part Two'.
While the pair couldn't take part in 'Barbie', there is no shortage of stars in the cast, alongside Margot Robbie and Ryan Gosling, who play Barbie and Ken.
America Ferrera, Will Ferrell, Michael Cera, Issa Rae, and 'Sex Education' stars Emma Mackey, Ncuti Gatwa and Connor Swindells are all in the movie.
What's more, Marisa Abela, Kate McKinnon, Simu Liu, Ariana Greenblatt, Alexandra Shipp, Hari Nef, Kingsley Ben-Adir, Rhea Perlman, Emerald Fennell, Sharon Rooney, Scott Evans, Ana Cruz Kayne, Ritu Arya, and Jamie Demetriou have also landed parts.
Earlier this week, Robbie admitted she couldn't imagine the movie taking place without Gerwig.
Speaking at the world premiere of the film at Los Angeles' Shrine Auditorium, she told Deadline: "I don't think most of us would've been involved if it wasn't someone like Greta at the helm, but particularly Greta.
"What she does with her films… she's so smart, but she's also can really deliver on the humor and the emotion and we knew we wanted all of that in a 'Barbie' movie. I can't imagine anyone else doing it but Greta."