'It was a no-brainer': America Ferrera couldn't resist Barbie part
Bang Showbiz
13 July 2023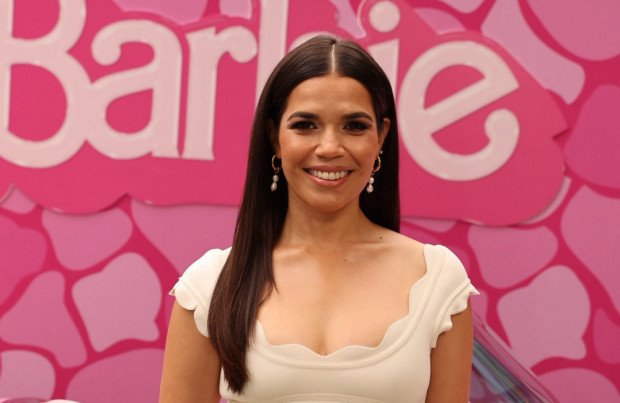 America Ferrera admits that the opportunity to star in the 'Barbie' film with Margot Robbie and Ryan Gosling was simply irresistible
America Ferrera admits that it was a "no-brainer" to star in 'Barbie'.
The 39-year-old actress plays Mattel employee Gloria – who discovers Barbie in the real world – in Greta Gerwig's much-hyped new movie and experienced a whirlwind of emotions when she first read the script.
Asked if it was easy to accept the role at the movie's European premiere in London on Wednesday (12.07.23), America said: "Once I read the script, absolutely. I finished the script and I was laughing and crying and I just felt so moved that Greta saw me in the role of Gloria. It was a no-brainer."
The 'Ugly Betty' star features alongside Margot Robbie, Ryan Gosling and Will Ferrell in the film and was impressed by the "stacked" quality of the cast.
America said: "When I came on, it was Margot and Ryan who I had been a big fan of for a long time.
"It was a great cast to join and it just kept getting more and more stacked."
America explained how she and Greta shaped her alter ego Gloria with inspiration from the women who pushed for the iconic doll to "evolve" and "be inclusive".
She said: "Gloria is her own character but Greta and I talked about my character and one of the things we both found was inspiration in the real-life women who pushed the Barbie brand to evolve and include so many more people and to be inclusive of all different body types and skin colours and abilities.
"She was such an interesting figure as a very self-possessed woman valuing Barbie and pushing something she really valued to evolve and change."
The star also quipped that she would like to take a "break" from the colour pink after working on the movie.
Ferrera said: "I've had a whole lot of pink in my life in the last year. I love pink – I sometimes, you know, wanna break from it – but I love our Barbie pink world."