Hayley Atwell tells all on 'frustrating' Doctor Strange 2 cameo
Bang Showbiz
14 July 2023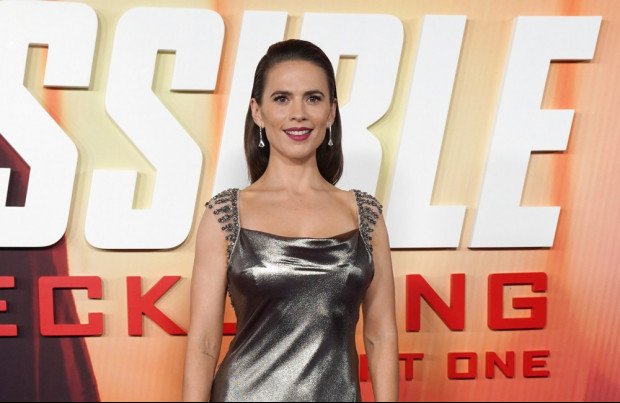 'Doctor Strange in the Multiverse of Madness' star Hayley Atwell has described her cameo in the 2022 movie as a "frustrating moment", and she was surprised her character was killed off so quickly
Hayley Atwell has told how her 'Doctor Strange in the Multiverse of Madness' cameo was a "frustrating" experience.
The 41-year-old actress reprised her role as Marvel character Peggy Carter in the 2022 movie, but she was surprised her alter-ego was killed off by Elizabeth Olsen's Scarlet Witch character so quickly in the film.
Speaking on the 'Happy Sad Confused' podcast, she said: "I'm like, 'That wasn't my choice!'
"When she was like, 'I could do this all day' and then followed by she's immediately cut in half by a frisbee.
"And the audience being like, 'She can't do it all day. Apparently you can't, so, egg on your face.' That doesn't really serve Peggy very well."
Atwell portrayed an alternate version of Carter in Marvel's Disney+ series 'What If...?', and the actress had "great fun" in the role.
She added: "I felt like I had much more to do in the 'What If...?' animation series.
"I mean, any actor will tell you, to be able to go into a booth in effectively your pyjamas and do an animation is great fun because you're focused on the voice as the instrument and your main performative tool ... [by contract], it felt like a frustrating moment in 'Strange'. "
In December, Atwell cast doubt on a return to the Marvel Cinematic Universe (MCU).
In an interview with Digital Spy, she said: "It's so funny, because, you know, I did that 10 years ago, and I love her because I love the people, and you never know (if there could be more).
"It depends on what Marvel, and what the audiences, want... I'm a custodian of her.
"Compared to the rest of my career and everything I've done or my stage work and doing 'Mission: Impossible' now and all the diversity of roles I've played, and the diversity that I get to explore, and to be able to play more complex roles and villains and lots of different things – she is not mine anymore.
"She lives in the world of people that have taken her into their heart. And that's beautiful. But it's kind of like: yeah, you can't control the impact a particular role has on the rest of the world."