'Make sure you have enough zippers': Zawe Ashton on Marvel costume advice from Tom Hiddleston
Bang Showbiz
19 July 2023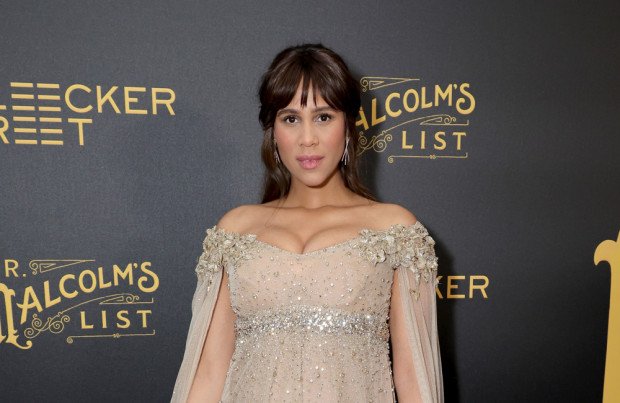 Zawe Ashton received valuable costume advice from fiancee Tom Hiddleston before taking on the part of villain Dar-Benn in superhero blockbuster 'The Marvels'
Zawe Ashton received valuable Marvel costume advice from fiancee Tom Hiddleston.
The 38-year-old star plays villain Dar-Benn in 'The Marvels' and tapped into the knowledge of her partner – who has played antagonist Loki in the Marvel Cinematic Universe (MCU) since 2011 – to ensure that she was able to take comfort breaks in her costume.
In an interview with Entertainment Weekly, Zawe said: "He also had some very good practical advice, which was: Make sure you have enough zippers to go to the bathroom in your costume.
"Which is very good advice, I realise now."
Zawe did get some other guidance from Tom who told her to bring a "great work ethic" to the sequel to the 2019 flick 'Captain Marvel' – which is slated for release in November.
The 'Nocturnal Animals' star said: "It led to some incredible conversations about his experience being part of this franchise for over a decade.
"One of the main takeaways from our conversations was: 'What you put into Marvel, you get back.'
"He said, 'If you go into this with an open heart and a great work ethic and just want to provide an amazing experience for the fans, you'll have an amazing experience on those sets.' He really empowered me in that way."
The cast of Nia DaCosta's movie is led by female stars such as Brie Larson, Teyonah Parris and Iman Vellani and the star found it "moving" to see so many actresses at the heart of the superhero blockbuster.
Zawe said: "It's this all-female sci-fi extravaganza, with a woman on the other side of the camera. I felt very moved, actually, being involved in it. It's not an environment you're often in – a huge-budget movie with all these badass women and Samuel L. Jackson. That just doesn't happen."