'I told them that it'd make a billion dollars': Margot Robbie made big Barbie promises to studios
Bang Showbiz
20 July 2023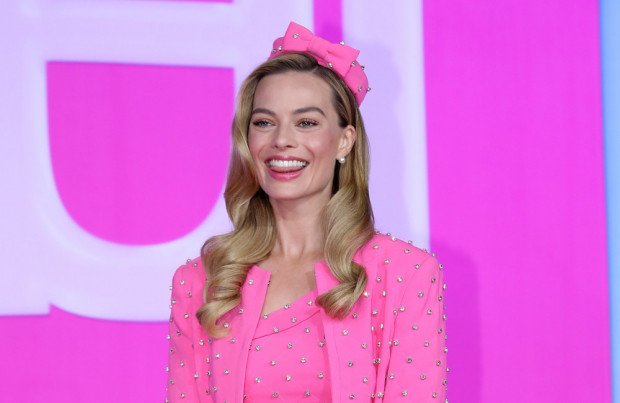 Margot Robbie admits that she sold 'Barbie' as a billion-dollar movie to studios as she attempted to get the picture green-lighted
Margot Robbie sold 'Barbie' as a billion-dollar movie.
The 33-year-old actress plays the famous doll in Greta Gerwig's much-hyped new film and admitted that she got slightly carried away as she tried to convince studios to make the picture by comparing it to 'Jurassic Park'.
Speaking to Collider, Margot – who also produces the movie – said: "I think my pitch in the green-light meeting was the studios have prospered so much when they're brave enough to pair a big idea with a visionary director.
"And then I gave a series of examples like, 'dinosaurs and (Steven) Spielberg', that and that, that and that – pretty much naming anything that's been incredible and made a ton of money for the studios over the years. And I was like, 'And now you've got Barbie and Greta Gerwig'.
"And I think I told them that it'd make a billion dollars, which maybe I was overselling, but we had a movie to make, okay?!"
Margot also revealed that she did not request to star in the flick and would have accepted another performer being cast as Barbie.
The 'Babylon' star recalled: "I didn't want whoever our director was going to be – Greta being the first choice, but if she had said no – I didn't want our director to feel pressured to put me in the role.
"So I was just really upfront about like, 'I won't be offended in the slightest. We could go to anyone. Whatever story you want to tell and whoever you want that to be, I support that. I've got skin in the game as a producer, I don't have skin in the game as an actor, so be free with that choice.'
"And she was like, 'Shut up, I want to write this for you'. And I was like, 'You might feel pressured to say that, but...' and we did that dance for a while."
Margot continued: "And then eventually I just accepted that she did want me to play the role, and then she wrote it. She wrote me in and she wrote Ryan (Gosling) in, and it was our names printed in the script from the get-go: 'Barbie – Margot, Ken – Ryan Gosling.'"