'He is brilliant with actors': Cillian Murphy lauds Christopher Nolan
Bang Showbiz
24 July 2023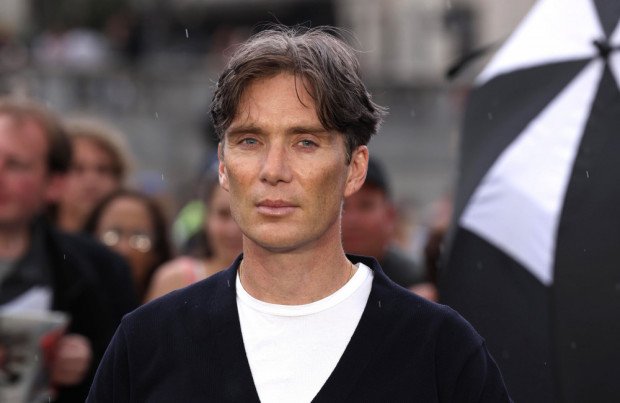 Cillian Murphy believes that Christopher Nolan's understanding of actors makes him such a successful film director
Cillian Murphy has hailed Christopher Nolan's understanding of actors.
The 47-year-old star plays the title role in the director's new blockbuster 'Oppenheimer' – which tells the story of the man behind the atomic bomb, J. Robert Oppenheimer – and believes that the filmmaker's success comes from his inherent knowledge of performers.
Speaking to Collider, Cillian said: "He is brilliant with actors, understands actors, loves actors, really believes in actors and what they can bring to the story and to the character.
"So an awful lot of the time we'll just find it. We'll be shooting, but we'll be finding the scene, and he'll let us experiment and explore stuff. Then he may come in, and he'll just whisper very quietly in your ear."
The 'Peaky Blinders' star continued: "Generally, the notes are very precise and succinct and brief, but they can totally spin the performance. That's his genius. It also comes from the fact that he's written it, so he has direct access to it, but he's phenomenal, like really phenomenal."
Nolan penned the script for the movie entirely in the first person and Cillian described it as "one of the best screenplays I've ever read", although the responsibility of taking the lead role also dawned on him.
He explained: "So, he wrote the script in the first-person, which I'd never encountered and never experienced. It blew my mind.
"Also, I realised that was a huge responsibility because everything is kind of subjectively through Oppenheimer's eyes, except for the black and white which are objectively from (Lewis) Strauss' (Robert Downey Jr.) point of view.
"It was one of the best screenplays I've ever read, without a shadow of a doubt. For example, he wouldn't say, 'Oppenheimer walks into the room and speaks to Strauss'. He would say, 'I walk into the room', and 'I walk over and speak to Strauss.' That's how it was written."