Ariana Greenblatt starstruck by Barbie actor Michael Cera
Bang Showbiz
28 July 2023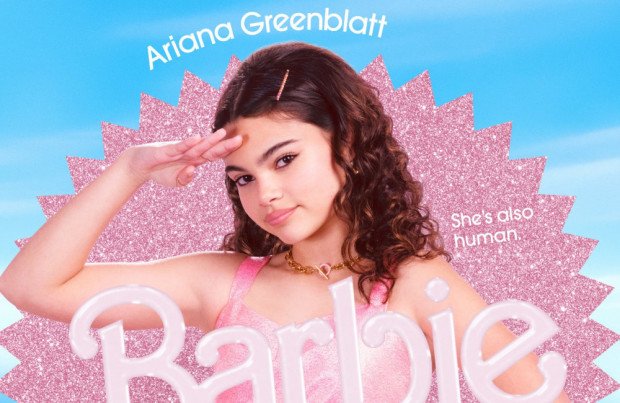 Teen actress Ariana Greenblatt was totally starstruck when her hero Michael Cera was cast alongside her in the Barbie movie
Ariana Greenblatt was totally starstruck when her hero Michael Cera walked onto the 'Barbie' set.
The 15-year-old actress plays Sasha in the film opposite Margot Robbie and Ryan Gosling, but it was Michael Cera – who plays Allan – that took her breath away when he first made an appearance during filming.
She told The Hollywood Reporter: "I didn't know he was in the movie. No one talked about him coming. I was like: 'Is that real?' I love him more than anyone on that set that loves him. I watched 'Superbad' for a week straight in my trailer for lunch just to cope."
Ariana shared several scenes with Michael and they ended up becoming firm friends – even playing regular games of Wordle together. She added of their the friendship: "I tried to play it as cool as I possibly could."
Cera previously revealed he jumped at the chance to be in the 'Barbie movie' and was amazed by the sets dreamed up by director Greta Gerwig and the production team.
He told the Guardian newspaper: "I was desperate to be a part of it. [Greta had] her stamp all over every single part of it ... I would stand there and marvel, and never got tired of looking around and finding new little details. It was one of the most stunning things I've ever seen."
He added to GQ magazine: "It was stunning to see it. It was full of the most minute attention to detail. Every single tiny little element, even if it would never be seen on camera, was perfect and brought you into this world ... It didn't feel like playtime. It felt like the biggest amount of money I've ever seen spent."