'I thought it was really funny': Greta Gerwig cut 'fart opera' from Barbie
Bang Showbiz
28 July 2023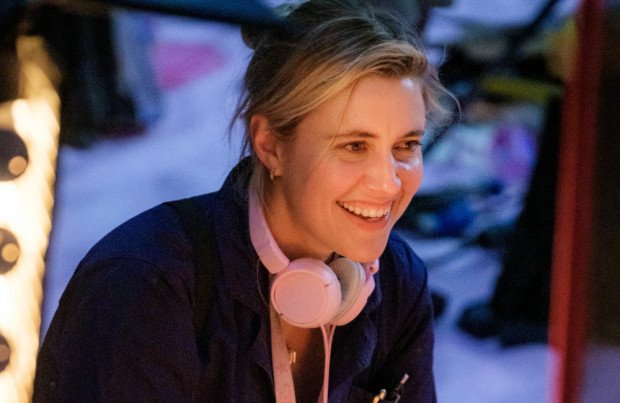 Greta Gerwig and her editor Nick Houy had to cut a "fart opera" scene from 'Barbie' after it fell flat with audiences during test screenings
Greta Gerwig had to cut a "fart opera" from 'Barbie'.
The 39-year-old filmmaker and her editor Nick Houy had attempted to incorporate the flatulence scene into the acclaimed new movie but ultimately scrapped the plans after it didn't amuse audiences during test screenings.
Speaking to IndieWire, Greta said: "We've always tried to get in a proper fart joke and we've never done it. We had like a fart opera in the middle (of 'Barbie'). I thought it was really funny. And that was not the consensus."
Houy added: "We had a lot of fart jokes in this one, so I thought there was a chance we would get one in. Much higher chance of it being in 'Barbie' than 'Little Women'. Too bad it didn't make it.
"It was in the wrong place, too. We need to work it into a more significant narrative moment next time."
Houy explained that he and Greta wanted every joke to count in 'Barbie' which meant repeated test screenings of the picture.
He said "('Barbie') was so much more a comedy than 'Lady Bird' and 'Little Women'.
"So we were just, like, 'Let's put it in front of people and see how they react.' Everyone's different and every screening's different and we've definitely learned, over the years, that you really have to let things have their fair chance and then act accordingly. Once you know it's dead, you have got to get it out of there."
Houy likened the process of editing scenes in a movie to a continuous game of "whack-a-mole".
He explained: "Even if you get a scene perfect, then if you've cut all these other scenes or you've changed the order or you've done work to these other scenes, now you have to rework the scene that originally was great and you're constantly playing whack-a-mole."