Barbillion! 'Barbie' madks history by making over $1 BILLION in global box office gross
Bang Showbiz
7 August 2023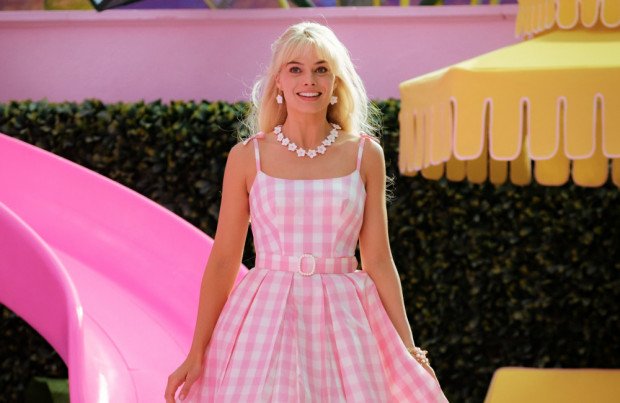 Studio executives are calling the film 'Barbillion' after 'Barbie' made history by raking in more than $1 billion in global box office gross
'Barbie' has made history by raking in more than $1 billion in global box office gross.
The mammoth takings from on director Greta Gerwig's movie about the Mattel doll, made for a budget around $145 million, makes it the first movie directed solely by a woman to hit the figure.
It added another $127 million to its box office internationally over the weekend, bringing its global total to $1.03 billion.
Studio representatives are using the phrase "Barbillion" to describe the success of the film, starring Margot Robbie, 33, as Barbie and Ryan Gosling, 42, as Ken.
It crossed $400 million domestic and $500 million internationally faster than any other movie at the studio, including the Harry Potter films.
Jeff Goldstein and Andrew Cripps, who oversee domestic and international distribution for makers Warner Bros, said in a joint statement: "As distribution chiefs, we're not often rendered speechless by a film's performance, but Barbillion has blown even our most optimistic predictions out of the water."
Warner Bros co-chairs and CEOs Michael De Luca and Pam Abdy also praised director Greta, who co-wrote 'Barbie' with her filmmaker husband Noah Baumbach, 53, in a statement.
They said the milestone "is testament to her brilliance and to her commitment to deliver a movie that Barbie fans of every age want to see on the big screen".
Three movies co-directed by women are still ahead of 'Barbie – 'Frozen', which took $1.3 billion, 'Frozen 2' ($1.45 billion), which were co-directed by Jennifer Lee, and 'Captain Marvel' ($1.1 billion), co-directed by Anna Boden.
'Oppenheimer' also celebrated a landmark, crossing $500 million globally in three weeks.
Its worldwide tally is currently $552.9 million, putting it ahead of 'Dunkirk', which made $527 million in 2017 making it 'Oppenheimer' director Christopher Nolan's fifth-biggest film.