Mark Ronson felt like he couldn't breathe until Greta Gerwig approved his first 'Barbie' track
Bang Showbiz
7 August 2023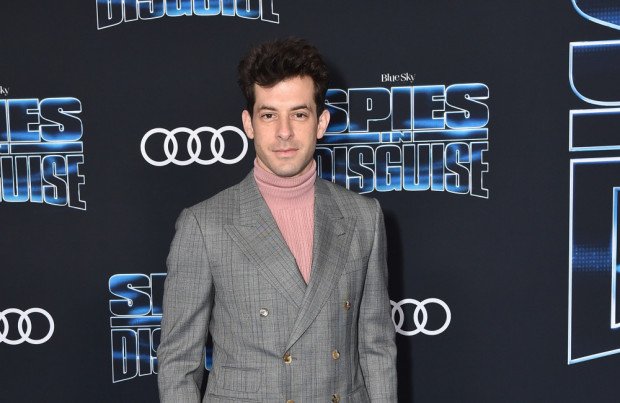 After being asked to turn out a song quickly for the movie's opening musical number, Mark Ronson says he felt like he couldn't breathe until Greta Gerwig approved his offering
Mark Ronson felt like he couldn't breathe until Greta Gerwig approved his first track for 'Barbie'.
The music producer, 47, was asked by the filmmaker , 40, to quickly write a number for Barbie's first big musical number in her film, which shows Margot Robbie and the other Barbies dancing in her Dreamhouse, and only had a week before choreography began to come up with something to fit the scene.
He told NME: "It felt like if I did a good job on that track there might be a chance to do more.
"But it was getting close to the deadline and I didn't have anything. Finally, at the last minute, I had this track that I liked. I named it 'Tastes Like Barbie' and sent it in overnight.
"I knew it was already mid-morning in England, where they were filming.
"I always turn my phone off before I go to bed but I woke up in the middle of the night and couldn't resist checking my email.
"Greta loved it. She said she'd already listened to it 100 times on the way to set. It felt like I could breathe again."
Mark added about wanting to put together the music for what has turned out to be the biggest film of the year: "I wanted to get the job, but I also didn't want to just give them some generic dance s***.
"I wanted to do something I've never done before. The minute I knew Greta was directing the film, that she was writing it with her partner Noah (Baumbach), and that it was Barbie… I signed up.
"I mean, I did read the script. And the script was incredible. But honestly, if it had been bad I still would have said yes.
"You know, I've been asked to do songs for movies before.
"And they just say, like, 'Hey, we're doing a 'Ghostbusters' reboot! Just make a song!'
"Like, sure, you can go make a song but your brain goes a thousand different ways.
"No offence to the 'Ghostbusters' reboot, but they ended up with, like, 11 interpolations of the original 'Ghostbusters' song on that movie… ."