Captain Marvel sequel is 'really wacky, and silly'
Bang Showbiz
12 August 2023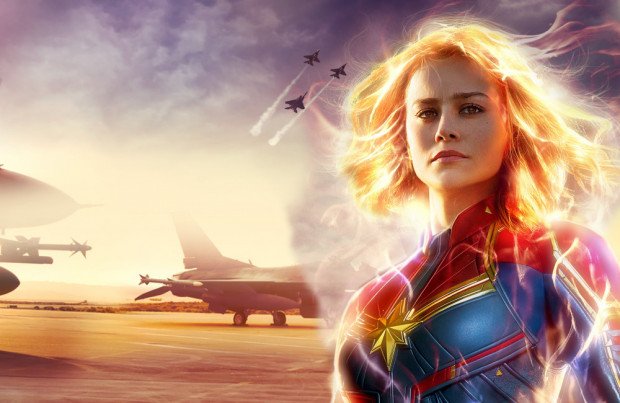 The upcoming 'Captain Marvel' sequel stands out from other MCU movies because it is "wacky and silly", according to director Nia DaCosta
The upcoming 'Captain Marvel' sequel stands out from other MCU movies because it is "wacky and silly".
Director Nia DaCosta believes that "superhero fatigue absolutely exists" but insisted her movie 'The Marvels' – starring Brie Larson – will still thrill fans of the Marvel Cinematic Universe.
She told Total Film magazine: "The biggest difference from the other MCU movies to date is that it's really wacky, and silly. The worlds we go to in this movie are worlds unlike others you've seen in the MCU. Bright worlds that you haven't seen before."
Executive producer Mary Livanos agrees and said the movie is something "women from all walks of life could relate to".
She explained: "'The Avengers' movies are these epic conclusions to chapters of storytelling, whereas this is a team-up within the narrative that we didn't necessarily expect for Marvel. Usually, you wait for characters to show up all together in Avengers movies. We were excited to design a team-up featuring characters that women from all walks of life could relate to."
The film stars Larson as Carol Danvers, Teyonah Parris as Monica Rambeau, and Iman Vellani as Kamala Khan, alongside Zawe Ashton, Park Seo-joon, and Samuel L. Jackson.
In the film, Danvers, Rambeau, and Kamala team-up after they begin swapping places with each other every time they use their powers.
'The Marvels' is directed by DaCosta from a screenplay she co-wrote with Megan McDonnell and Elissa Karasik.