Rob Brydon crushed by questions over Barbie role
Bang Showbiz
13 August 2023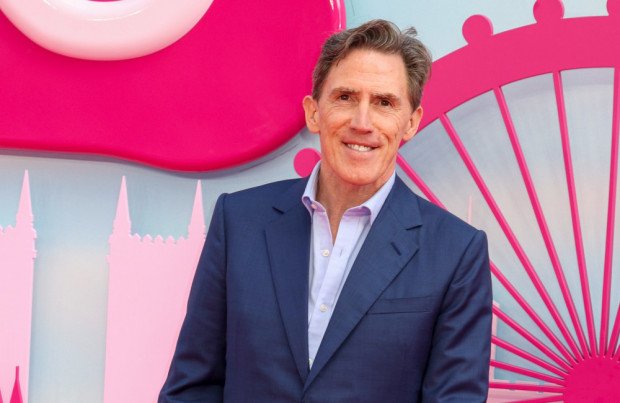 Rob Brydon has admitted it "stings" that people have questioned how he landed a role in the 'Barbie' movie
Rob Brydon has admitted it "stings" when people question why he is in 'Barbie'.
The 58-year-old comic has a brief role in the movie as Sugar Daddy Ken and he thinks people were surprised to see him in a Hollywood blockbuster because he's best known for his work on sitcom 'Gavin and Stacey' and presenting panel shows such as 'Would I Lie To You?'.
He told The Times newspaper: "It does slightly sting that some people are saying, 'What's he doing in such a big Hollywood movie?'
"I am resigned to the fact that it's the price I pay for not taking the big acting roles in America and doing quiz shows and voiceovers here [in the UK] instead.
Rob is best known for playing Uncle Bryn in 'Gavin and Stacey' and he explained 'Barbie' lead actress and producer Margot Robbie was a big fan, while director Greta Gerwig had enjoyed his multiple roles in 'Human Remains'.
He said: "You never know who's watching, do you? Margot loved Gavin Stacey and a few years ago a friend of hers asked me to record a video message for her as Bryn. To be honest I'd forgotten all about it, and then I get the call for Barbie, and the response to it has been extraordinary.
"I am not here to blow my own trumpet, but there is a lesson for young actors — do your best in every role.
"Greta Gerwig told me she was a fan of 'Human Remains', which amazed me."
The Welsh comic doesn't want to uproot his family to pursue Hollywood success because he doesn't feel the need to make such "sacrifices".
He said: "I am not prepared to make the sacrifices to make films or TV in Hollywood or Atlanta or Vancouver, wherever the tax breaks for filming are these days, because believe me there are sacrifices.
"There has to be something inside you that needs that level of success and fame. I don't have it."