Cillian Murphy 'loves' watching Christopher Nolan movies
Bang Showbiz
16 August 2023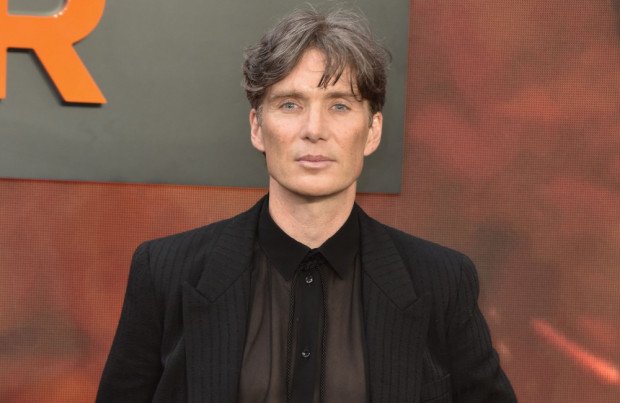 Cillian Murphy has heaped praise on Christopher Nolan, revealing that he loves watching his films
Cillian Murphy "loves" watching Christopher Nolan films – but not the ones he's in.
The 47-year-old actor has revealed that he's a huge fan of the 2014 sci-fi movie 'Interstellar', which stars the likes of Matt Damon, Matthew McConaughey, Jessica Chastain and Anne Hathaway.
Cillian – who recently starred in 'Oppenheimer' – told The Independent: "I adore 'Interstellar' just because I find it so emotional. I remember seeing it in the cinema when I had little kids. It just had a big impact on me. It broke my heart.
"I love watching his films when I'm not in them because you don't have to freak out about the size of your ears, or whatever."
Earlier this year, Cillian likened the 'Oppenheimer' set to a "laboratory".
The actor plays J. Robert Oppenheimer, the theoretical physicist who helped to develop the first nuclear weapons, in the acclaimed movie, and Cillian heaped praise on the film's director for creating a "safe environment" for the cast.
He told 'Entertainment Tonight': "[Christopher] creates this really ... kind of like a laboratory, where you can just try stuff out and he just lets you off. And the other thing is, I was thinking about it, no scene ever gets left behind, do you know what I mean? No scene is less than another."
'Oppenheimer' boasted a star-studded cast that also included Robert Downey Jr, Florence Pugh, Emily Blunt, and Matt Damon.
And Cillian revealed that he relished the experience of working with Florence.
He shared: "I liked working with Florence Pugh, [she] was amazing. She's something else. And I've admired her work for a long time, so that was a real treat to get to work with her.
"Everyone smashed it. Like, everyone's unbelievable, because Chris expects excellence, that's just a given, and everyone turned up and delivered. Every single actor."