'There's a lot of material still to go': Sir Kenneth Branagh could return as Poirot after A Haunting in Venice
Bang Showbiz
18 August 2023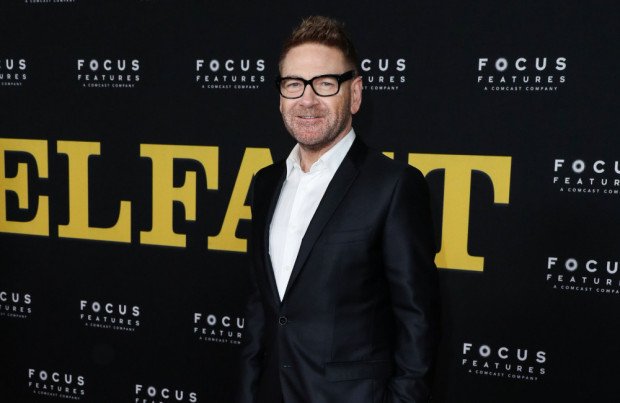 Sir Kenneth Branagh may play Hercule Poirot in further films after 'A Haunting in Venice', executive producer James Prichard has suggested
Sir Kenneth Branagh's Hercule Poirot franchise may continue after 'A Haunting in Venice'.
The 62-year-old star will reprise his role as Agatha Christie's sleuth for a third time in the upcoming movie and executive producer James Prichard is open to making more films as long as Branagh and writer Michael Green are still interested.
Speaking to Total Film magazine, Prichard said: "If Ken wants to do more, and Michael wants to write more, we'll certainly do another. There's a lot of material still to go, so we're not going to run out of inspiration."
'A Haunting in Venice' is based on Christie's 1969 novel 'Hallowe'en Party' and Prichard felt it was important that this picture – which features Jamie Dornan, Tina Fey and Kyle Allen alongside Branagh – dipped into the supernatural instead of following the conventional murder-mystery plot.
The producer, who is Christie's great-grandson, explained: "If we are going to continue to make these films, we can't do the same thing over and over.
"A departure at this moment is possibly risky, but it also has the potential to keep it alive, bring in a different audience, and do something interesting that will hopefully surprise and delight."
Kenneth previously expressed delight at getting the chance to play Poirot again after the previous film 'Death on the Nile' was marred by delays due to the coronavirus pandemic and sexual misconduct allegations surrounding star Armie Hammer.
The actor – who is also directing ' A Haunting in Venice' – said: "('Death on the Nile's') theatrical release was challenged for various reasons, but it still did exceptional numbers in the circumstances. And then the streaming performance was really exceptional.
"So I was very pleased when they came back to us, for sure."
Branagh continued: "I was particularly grateful to the single determining factor, really, which was the audience. The audience seems to want it, and they seem to be ready for another. So we were happy to try and do one."