Margot Robbie: Some fans weirdly thought Barbie was a horror film
Bang Showbiz
23 August 2023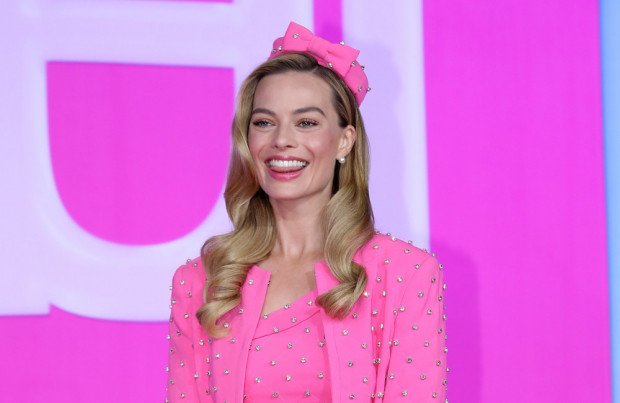 Margot Robbie revealed the "weirdest" 'Barbie' fan theory she heard
Margot Robbie has revealed some fans thought 'Barbie' was a horror movie.
The 33-year-old actress stars as stereotypical Barbie in Greta Gerwig's blockbuster live-action fantasy comedy based on the iconic Mattel doll, and she shared the "weirdest fan theory" about the flick she heard and how it would have left them "disappointed".
In a video interview with Elle, Margot said: "The weirdest fan theory I've heard about the movie so far is that it's actually a horror film. And that's what's gonna take everyone by surprise. 'Oh, you're going to the Barbie movie? Psych. It's scary and gory!' Someone said that to me, and I was like, 'It's not, please don't spread that rumour.' I don't want horror fans to be disappointed."
Margot hopes people "form an opinion" of 'Barbie' – even if they don't like the movie.
Speaking to 'Entertainment Tonight', Margot explained: "I am just so excited.
"We're at the point of sharing it with the world. There's always that thing when you make a movie and you love it and you care about it so much and you hope that people are gonna like it and even see it. Like even if they don't like it, I just hope they see it and get to form an opinion.
"But I feel like so many people are gonna see this movie that it's really exciting."
Margot also praised the film's director for creating a unique movie.
She said: "It really is Greta's vision.
"I mean, the vision for 'Barbie' obviously started 64 years ago, but Greta bringing it into the world today in the way that only Greta Gerwig can is what makes this movie worth making right now."
Meanwhile, Margot recently revealed that she wasn't "much of a Barbie girl as a kid".
The blonde beauty – who grew up in Queensland in Australia – confessed that she wasn't a huge fan of the dolls.
She told PEOPLE: "I didn't personally have any [Barbie dolls] that I can recall.
"My sister did and I remember my cousin did. I would play with my cousin's, but I wasn't actually that much of a Barbie girl as a kid."
Asked what kind of girl she was as a child, Margot replied: "I was more of a roll-around-in-the-mud kind of gal."