'People love seeing him deliver justice': Antoine Fuqua credits Denzel Washington for The Equalizer's success
Bang Showbiz
6 September 2023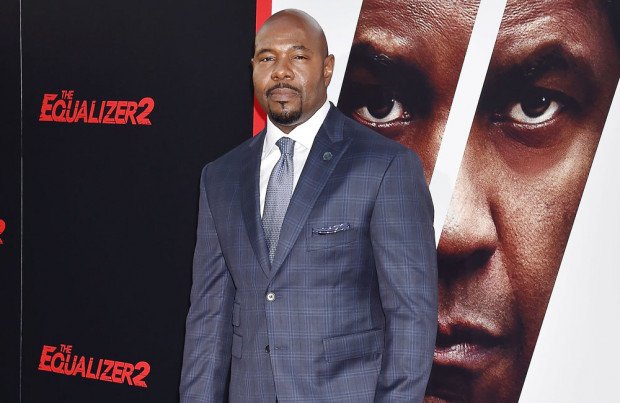 Antoine Fuqua thinks that Denzel Washington's portrayal of Robert McCall has made 'The Equalizer' such a successful franchise
Antoine Fuqua thinks that fans of 'The Equalizer' love seeing Denzel Washington's hero Robert McCall dish out "justice" to bad guys.
The 58-year-old director has directed the final installment of the vigilante trilogy and thinks that the Oscar-winning star is the main attraction for those who enjoy the franchise.
Antoine told Smallzy's Surgery podcast: "They love seeing Denzel playing Robert McCall. He's an interesting character and people love seeing him deliver justice to bad guys."
The latest movie is set in Sicily and Fuqua quipped that he wanted to make the project in a place where he could rest in luxury.
Discussing the plot for the flick, the 'Training Day' filmmaker said: "He's in Sicily trying to right a wrong that's taken place and he finds himself reluctantly staying there in a small town on the Amalfi Coast.
"He discovers people who need his help. He just wants to leave but he can't.
"I just wanted to relax a little bit and have some pasta."
Antoine has led the promotion for the movie due to the ongoing SAG-AFTRA strike but is happy being at the centre of attention.
Asked about the work that comes with publicising the flick, he said: "I enjoy it. I get to see people I haven't seen in a while just to talk about the movie, I enjoy that part."
Some of 'The Equalizer 3' was filmed in the city of Naples but Antoine explained how the production was blighted by bad weather that made it challenging to work in the area's streets.
He told The Hollywood Reporter: "Shooting on the streets of Naples in that weather — that was challenging. It's hard to shoot there ... This last one [movie] was the most difficult one. The streets of Naples are tough, and you've got a guy who's really crawling barefoot in a real city with cold weather. That was tough."